Victory will only come, if you continue the race and fight until the end!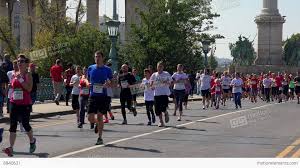 The enemy of your soul is out to discourage you, daily. When you decide to live for God, it will be a spiritual battle, so you need to be determined to live for Him, despite any trials that may come your way. If you withstand all obstacles, you will be victorious, through Him! Glory be to God!
See Also: Why should I fight the good fight of faith if Christ already won the victory for me?
Ephesians 6:12-18 (KJV)
12 For we wrestle not against flesh and blood, but against principalities, against powers, against the rulers of the darkness of this world, against spiritual wickedness in high places.
13 Wherefore take unto you the whole armour of God, that ye may be able to withstand in the evil day, and having done all, to stand.
14 Stand therefore, having your loins girt about with truth, and having on the breastplate of righteousness;
15 And your feet shod with the preparation of the gospel of peace;
16 Above all, taking the shield of faith, wherewith ye shall be able to quench all the fiery darts of the wicked.
17 And take the helmet of salvation, and the sword of the Spirit, which is the word of God:
18 Praying always with all prayer and supplication in the Spirit, and watching thereunto with all perseverance and supplication for all saints;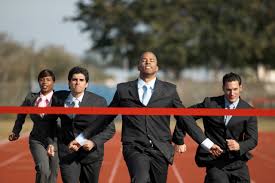 1 Timothy 6:12 (KJV)
12 Fight the good fight of faith, lay hold on eternal life, whereunto thou art also called, and hast professed a good profession before many witnesses.
See Also: 3 Simple Words that Will Completely Transform How You Fight With Your Spouse
2 Chronicles 15:7 (KJV)
7 Be ye strong therefore, and let not your hands be weak: for your work shall be rewarded.
If you give it ALL to God, you will reap the rewards, for God is Truth and His promises will be fulfilled . . . always! So, run the race as though there will ONLY be one winner, assuring yourself of being the victor!