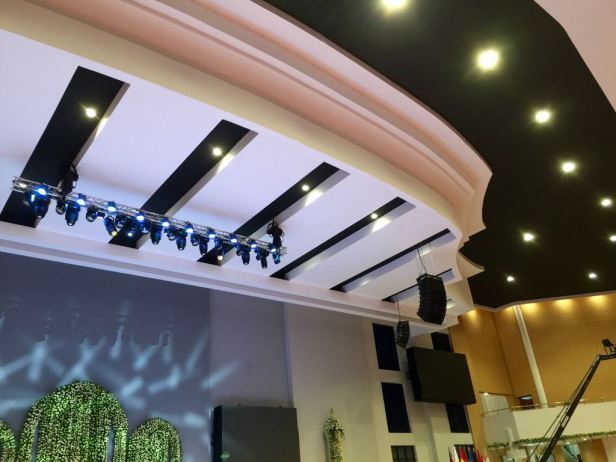 For the last over 2000 years since the first church, architectural designs have evolved a great deal. More colour is making its way into the interior decor of the church. The church has become more experiential slowly breaking away from the orthodox way of  conducting service. Anyone who has grown up in the mainstream church, knows that there is a lot of reservation with being flashy in design of the church.
Now, more is expected from the church experience. Music is key for any church so the acoustics of the Faith Evangelical Ministries, Karen had to be top notch. Bands and the praise and worship team needs ample space to practice their craft. Churches hold concerts therefore this space had to be enough to hold a crowd. Theatre is appreciated more in church and the stage being their playground, had to be perfect.
JD Construction was tasked with the task of interior designing of the FEM, Karen. We took over the project while a lot of the architectural designs had been implemented and what was lacking was a touch of flair. This is one of the best projects thus far. We manipulated the different spaces to suit the needs that the various members of the FEM family.
Karibu 
What better way to welcome people to the house of the God than a sturdy Lamu door with a subtle medieval touch. This was out of the box for the client but it added a sense of authority which is well placed for the church. We designed the 4 – inch wide door from designs we have picked globally but instead of using metal handles we used mvuli wood handles. A balance between strength and warmth. We however had to import hinges powerful enough to hold the door but can stay hidden to maintain the beauty of the entrance.