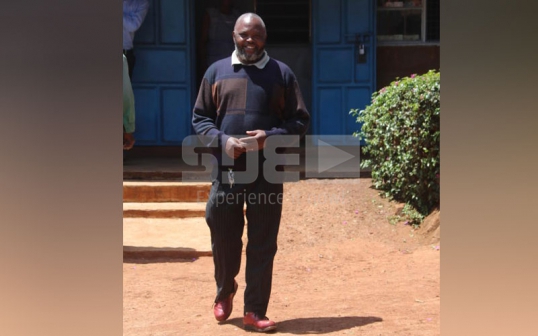 A 52-year-old pastor from Embu County is among the more than a million candidates sitting this year's Kenya Certificate of Primary Education (KCPE) examination.
John Rutere Mugo, a father of two, is tackling his exams at an adult education exam centre in Embu town, some 32 years since he quit school.
Despite the various challenges that come with pursuing formal education at an advanced age, Rutere is hopeful that he will do well and get a place in a good secondary school.
Rutere, who ministers with Yahweh Restoration Assembly Church – Gikuuri, recalls dropping out of school at Standard Six at Rukuriri Primary School in 1985 due to hunger.
His parents had divorced a few years earlier and his father had remarried, but, according to Rutere, his step-mother would deny his siblings and him food.
The introduction of the 8-4-4 system of education was not sweet news to his ears as it meant he would have to stay in school an extra year.
"Though I was a bright pupil, the thought of staying in school for an extra year seemed like a decade to me. I quit school and went to engage in casual work," he says.
He would, in 1996, attend a Bible school in Eldoret and later join the church as a preacher.
"As a pastor, I have to write letters and respond to others. I have to read and sign official documents. I have to work with computers. All these require some level of education and this constantly nagged me to go back to school," he says.