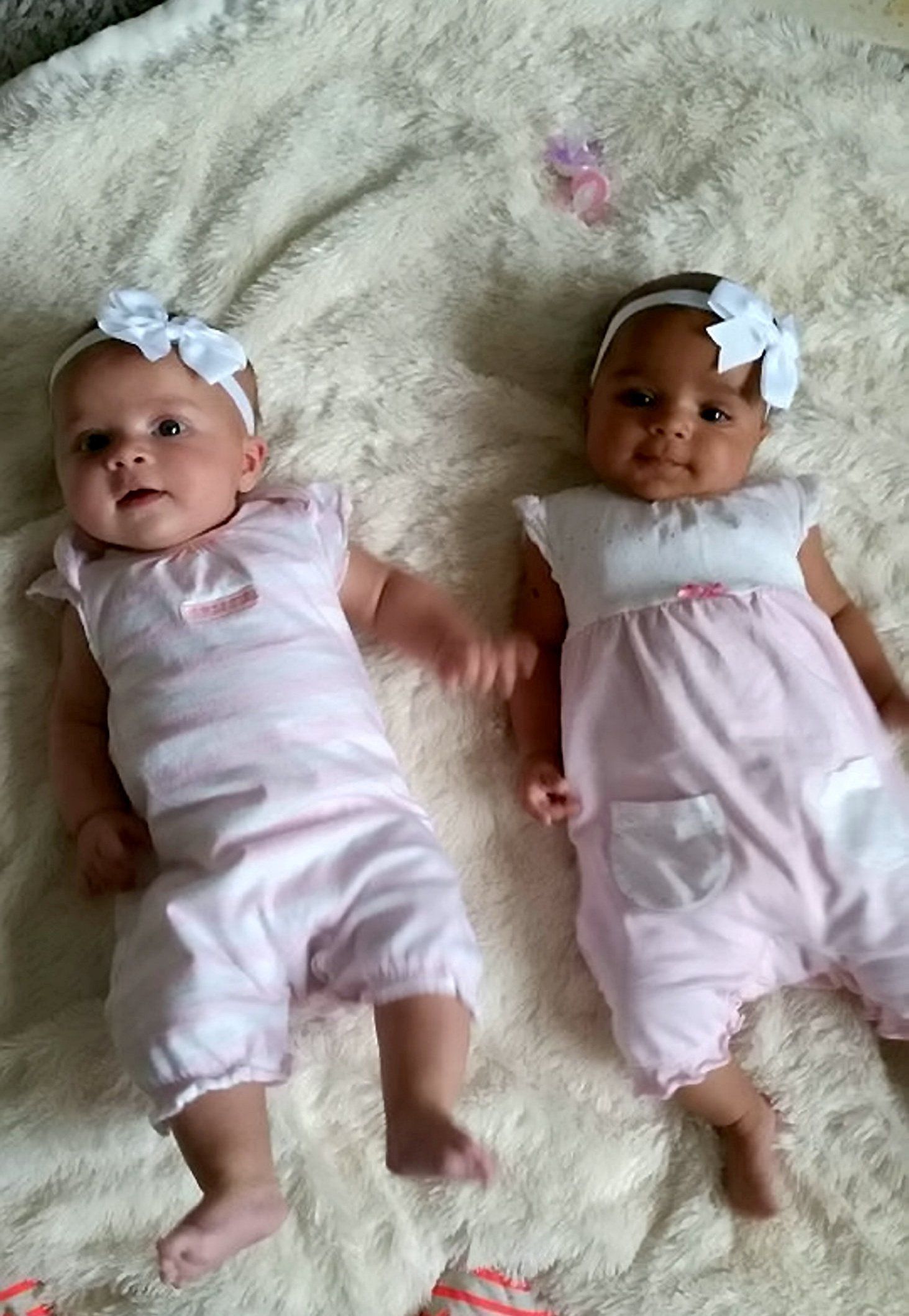 A Nigerian couple, the Aguns, have gotten one of the most beautiful gifts and are very grateful.
The couple were in church to celebrate the birth of their twin babies after eighteen years of trying for a child.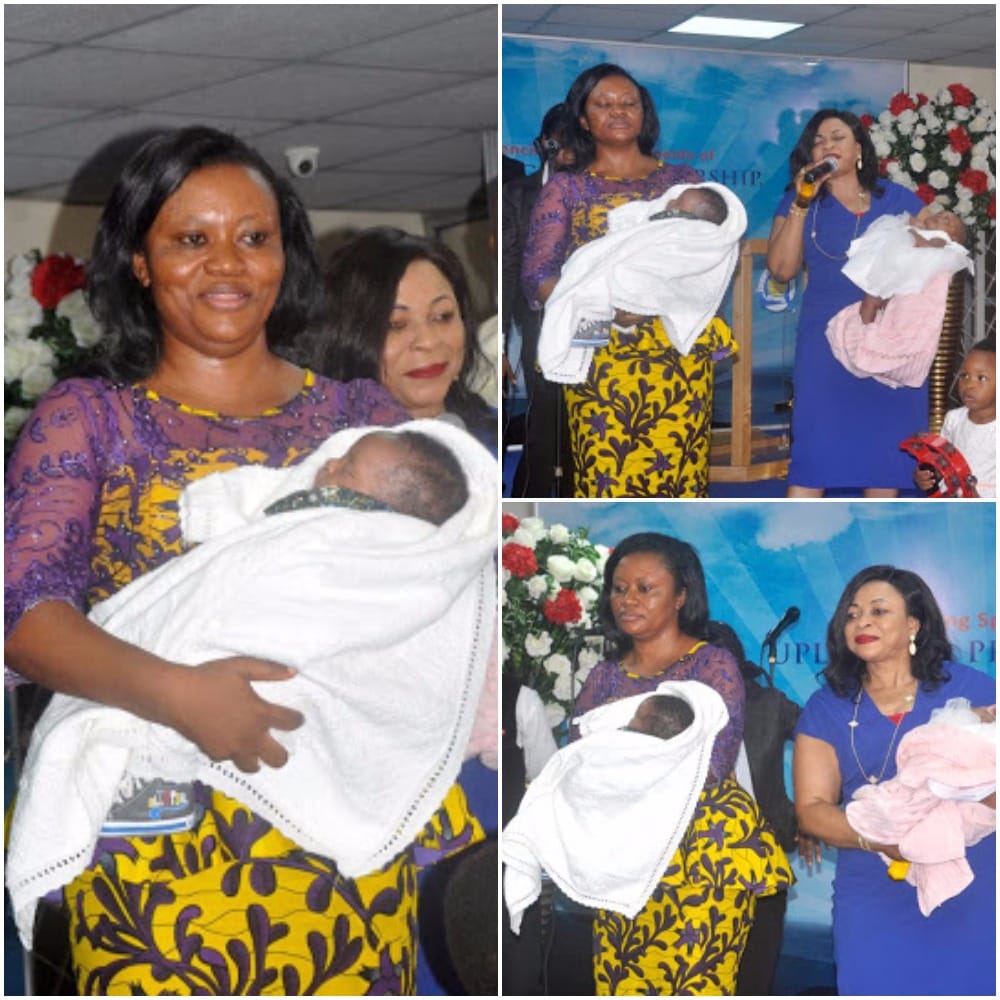 Also in attendance at the children's church dedication in Lagos was Billionaire Folorunsho Alakija.
Alakija can be spotted in the pictures singing praises with the happy couple and praying for the babies.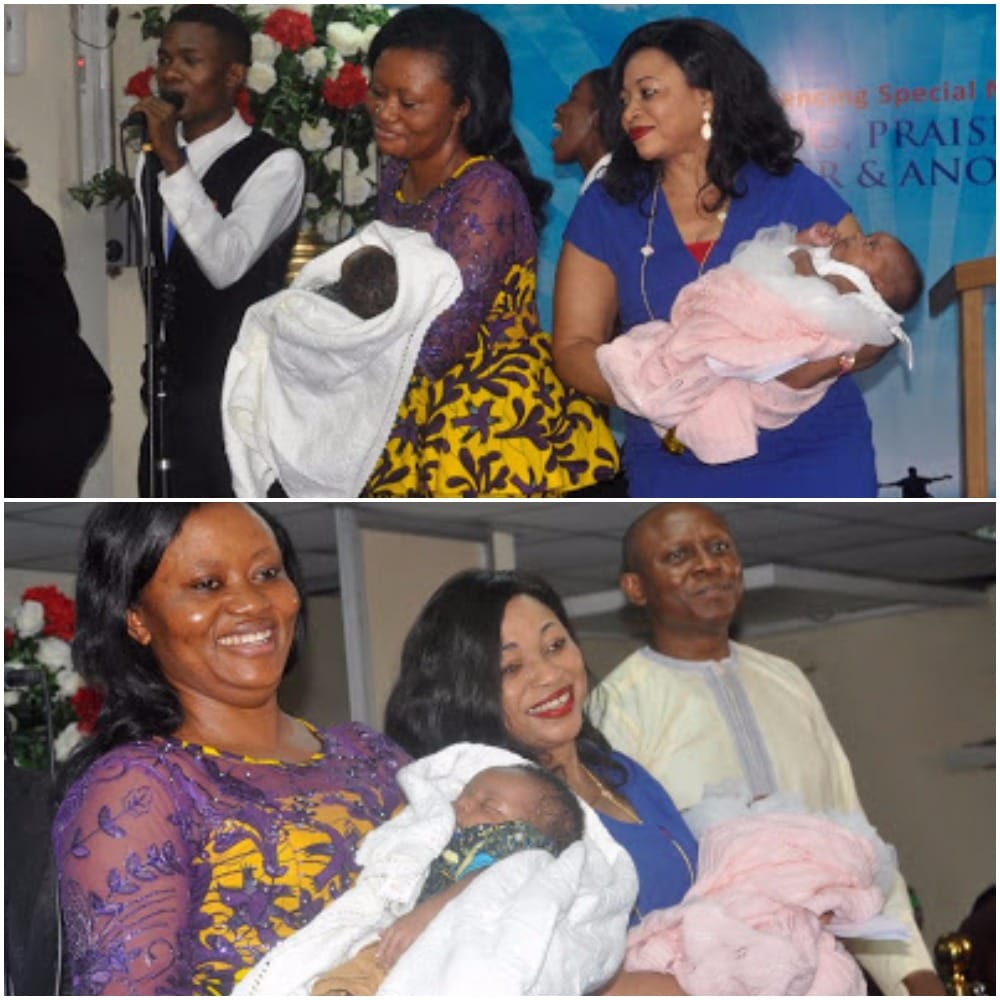 The couple was filled with joy as they stood in front of the church with their new bundles of joy.
Judging by the cake, we can assume the Aguns had one baby boy and one baby girl.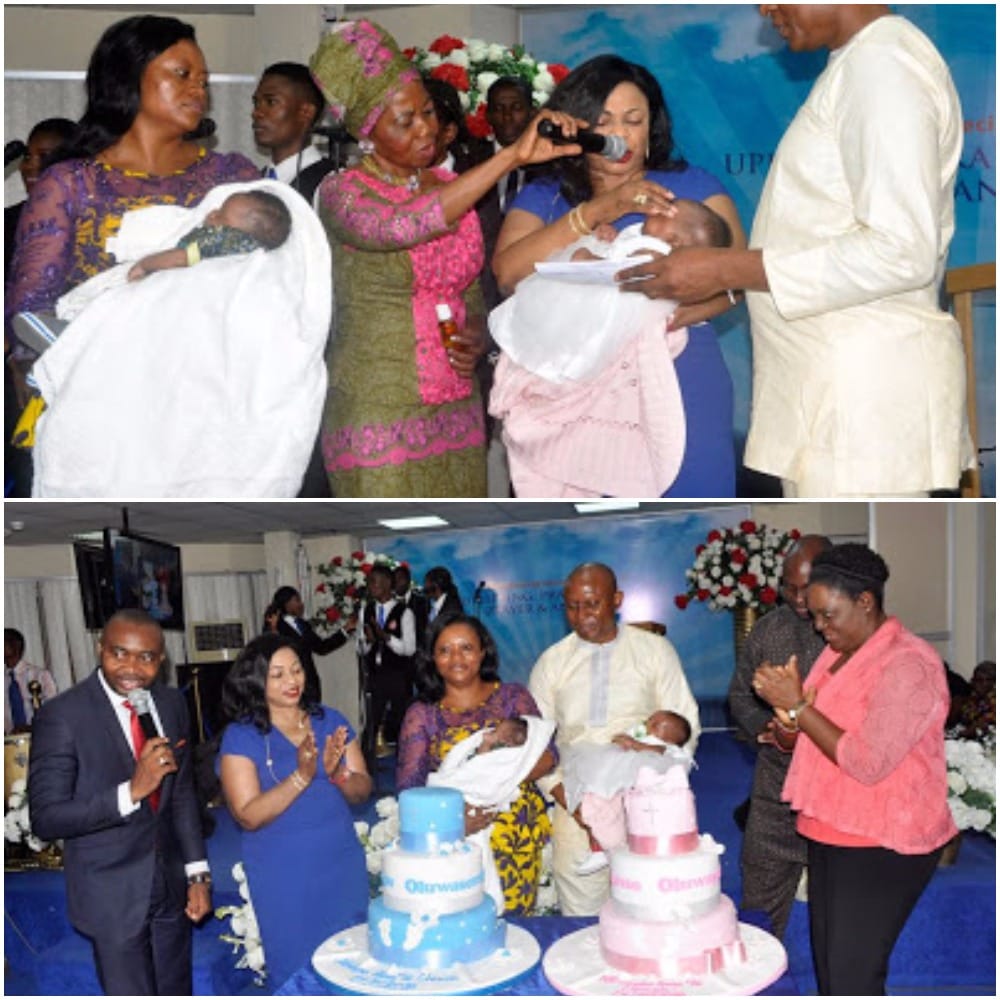 What a reason to celebrate!