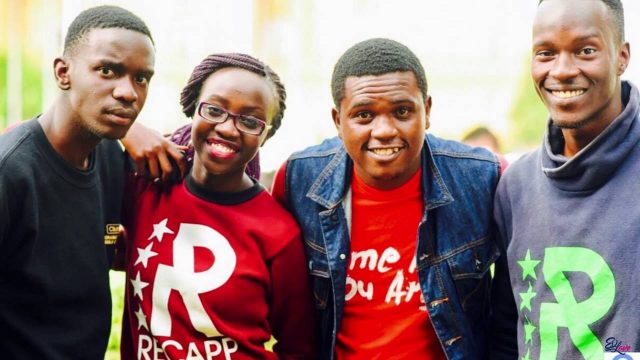 I got to attend the Groove nomination night, a Kenyan gospel award function held annually, and after all the fun we had…It was now time for ushuhuda.
We all know the gospel group Recapp, the one that became famous after releasing the hit song 5 Stones featuring Rigga, one of the members has a story… a "touching" story.
This group of four comprising of Emmanuel Mwongela, Nelly Tuikong, Edward Obura and Tedd Askoye have also made headlines with their new hit "Worldwide". But lets now switch our focus on Emmanuel who is well known as Manolo.
Talking at the groove nomination night, Manolo revealed that he was once addicted to porn. He further added that women to him were like objects.
"I was addicted to pornography….Women to me were like objects…"
He continued to say;
"Thank you so much Recapp you guys were there for me through it all. Coming to talk to you about this stuff right here where there is people who i might walk into their offices to  give me deals, its not easy."
Monolo who had now removed some masks he had on when he started talking went on to give the following advice:
'At the age of 22 its not easy but it is necessary. Seek held. we are all broken. Thank you."