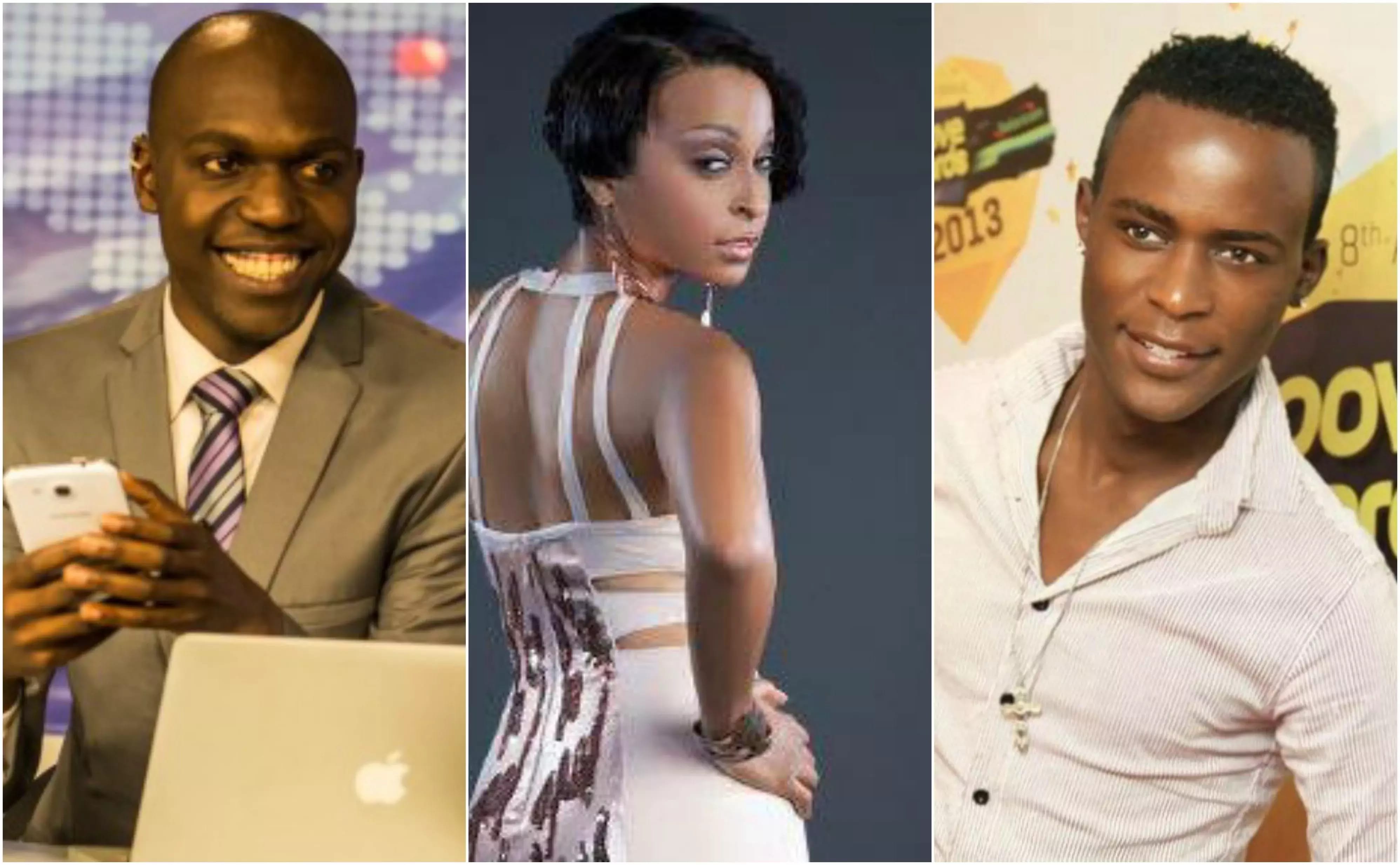 A few days ago, gospel ace Willy Paul brought the internet down with an announcement that he was set to get married. His announcement hit his legion of fans with shock and confusion, as the 'bride' in question was international secular artiste Alaine Laughton
Days later, the fire that was the controversial 'wedding' still rages on, only this time,a TV personality has been dragged into the circus
Willy Paul is definitely giving his gospel counterpart Bahati a run for his money as far as controversy is concerned.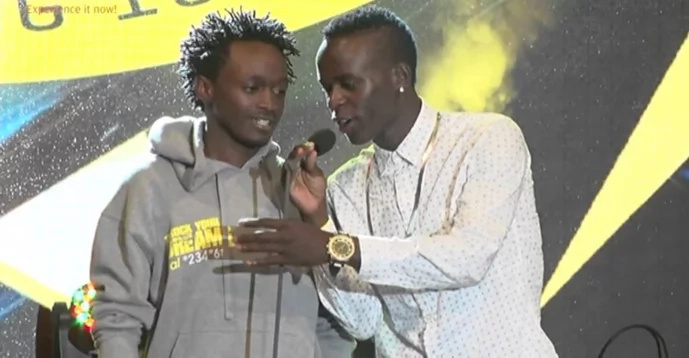 The Tiga Wana hitmaker made headlines only 72 hours ago, after sensationally announcing that internation:al artiste Alaine Laughton, or simply Alaine, was his newly wed.
https://www.instagram.com/p/BQ4h4eNAJcR/embed/captioned/?cr=1&v=7
While it was later revealed that the two were simply in the kitchen cooking up a hit song, Willy Paul has been vocal with the fact that he has found his 'prayer partner' and has even put a ring on it.
https://www.instagram.com/p/BQ92AyIg1yf/embed/captioned/?cr=1&v=7
Tv anchor Larry Madowo also seems to want a slice from the Alaine cake, and after posting a photo with the 'Wafula' singer, Kenyans were instantly caught in two minds.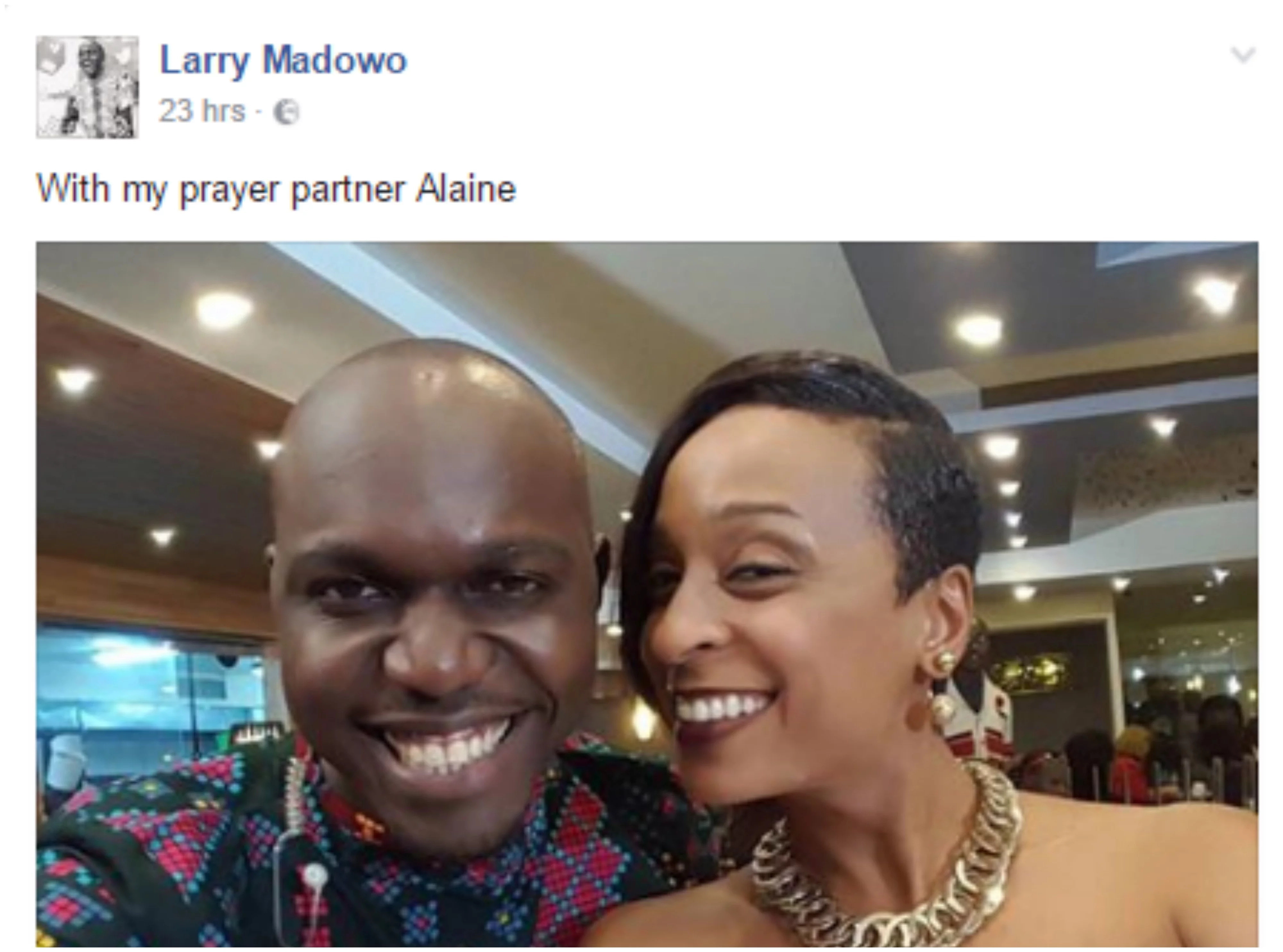 Did Alaine really get married to Willy Paul as they vehemently claim through their social media?
Kenyans don't seem to think so. Here are some of the comments that came with the contrasting photos of Larry Madowo and Willy Paul with Alaine:
Lian Kandii Vsh Thanks to yuh guys #larry ad #willy for giving her hope of marriage. ….she has stayed for long ad older without husband……#larry,#willy nyinyi huchukua mabaki na mifupa imezeeka. …..nkt!!#
Timon Oginga Umenyang'anya Poze bibi?
Evans Ochieng Mimi nasubiri tu Judgement Day parapanda itakapolia nione Willy Paul atajitetea akiwa upande gani???…..Mimi na mabeste wangu tunajua tutajitetea kukiwa upande wa kulia.
Mercy Kyallo Larry, omera kumbe ww bado ni fisi?? Hehe heri unioe basi niwe prayer partner wako, huyo willy poze kanyakua… Timberichiricho Owada!! Come on… Larry Ja Siaya iwinjo??
Hamisi Mwero Nyinyi mabachelor mna ufisi sana,yaani wewe,willy Paul mnang'ang'ania dem mmoja na vyenye madem ni wengi mnaeza wafanya prayer partners ,vipi bwana!!!!!!
Mbuchi Ng'anga Prayer worries indeed. But Alaine anaomba na watu wengi tho. Leo churchill, tena Willy Paul sasa baki ya Bahati na Jimmy gaite.
Boy Illicit Weeeee pozze atakuua Larry cheza tu na Tiga Wana huyo ni bibi ya mtu sa
The string of nasty comments went on and on with no end in sight in the backclash.
Another thing that is not going away soon is the confusion surrounding the Willy Paul-Alaine wedding as Alaine herself set off more mixed messages with her social media post.
What do you think? Married or nah?
Watch Alaine in the video below: