Well, Sir Evelyn Baring, the governor of Kenya during the State of Emergency, and his wife Molly, preferred receiving the Holy Communion during daily morning mass at State House, saving them the trouble of driving to All Saints Cathedral, just five minutes away. So, all Anglican Archbishop Trevor Huddleston did was cross the road daily for the morning mass for the Barings at State House.
By the way, Sir Baring was a former diplomat and banker and his family owned Barings Bank, where Queen Elizabeth II is a prized client.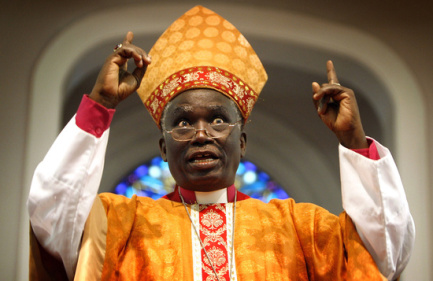 The Barings left Kenya in 1959 and there were no morning masses at State House Nairobi after independence in 1963. President Kenyatta I never attended church in his 15-year presidency. Even his funeral on August 31, 1978 was interdenominational. Retired President Moi, an African Inland Church (AIC) faithful, preferred Sunday services at the chapel on his Kabarak farm in Nakuru.
The Anglican Church House along State House Road is now occupied by Bishop Jackson ole Sapit. Alas! President Kenyatta II is a front-pew Catholic.