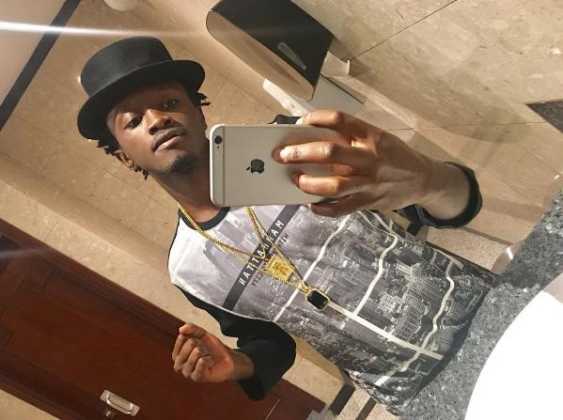 It was humiliating to the Kenyan gospel Industry, when Bahati was seen in pictures so coiled before Diamond Platnumz all because he has the masses, money and power to make him sell his gospel music in Tanzania.
After they have been warned to repent, i think to me the young stars are just out to make money and more money and much money as possible.
We saw the other day how Willy Paul went to Diamond Platnumz to try get help to promote sell his new music to Tanzania. They are in competition who makes more money, fame and all that.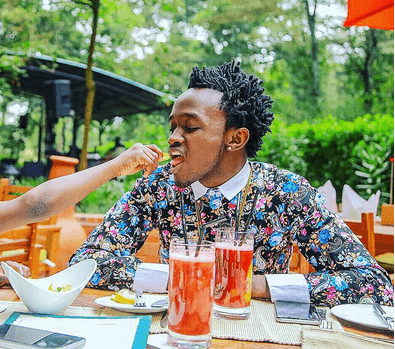 Now this time it was Bahati  turn accompanied of-course by his prayer partner to Diamonds Office. To record 'nikumbushe' as well as try get endorsement for wasafi records to sell his music.
But the way he humbles himself before him is so diminishing. I was shocked and i think Bahati has forgotten to humble himself before God, who can open doors for him to get more wealth but instead seeking with natural eyes.
Yes Diamond has masses and power but the God who got Bahati from streets to where he is, is the creator of them all. Give Diamond the respect he deserves but not look like you are worshiping him. I think someone is giving Bahati the wrong advice nowadays.
For he has gone ahead to do collabos with the secular musician for  money, fame and other ungodly desires. Bahati you are departing from Gods' will. We are telling you now to wash our hands before God.
Nobody sees himself lakini sisi tulio kando tunakuona. The character of a person is affected by people close to the person. those close to you are pushing you away from God it will be late for you to notice when things have gone terribly wrong. Take heed and watch what you are doing, change. For what has light got to do with darkness? 2nd cor 6:14.