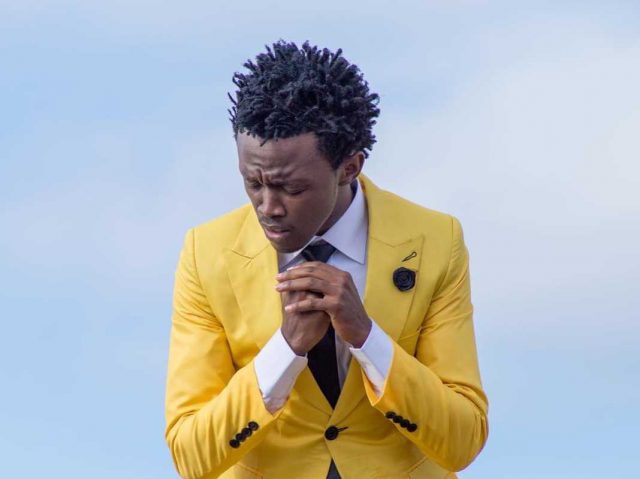 For the longest time now, questions have been raised whether some "gospel" artistes in the country are really passing along the right message…And Yes, Mtoto wa Mama, Bahati, is one of them.
Singer Bahati is now at it again, he and WCB's sex scandalous musician Rayvanny are working on a jam (Notice I did not put the word "Gospel" before singer, pun intended). I can almost tell the jam will be a club banger, I mean with all the energy Rayvanny puts into singing love songs, the two might definitely drop another Salome sounding track.
Lately, we've seen some secular wannabe artistes who pretend to be ministering to us with a few gospel words, and fans are not dumb to believe they are actually singing  gospel. Two things seem to be behind this new trend, the money and the millions of You-tube views.
It will well be remembered that some time last year, Bahati admitted that since his Barua hit song, he had never done any other gospel song. Obviously the other tracks he released were secular, so, did he just give fans the right to call the rest of his earthy songs crap?
Bahati wrote;
"Our Focus has been making Hit songs, Scandals & Headlines and we are not Proud of Our Lord God & Savior JESUS CHRIST. Yes We Forgot the "CALLING" and Ministry… I personally feel my Last Gospel Song was "BARUA" in 2014 nanimechangia Sana kupaka Jina la Yesu Matope…"

Let's hope Bahati is going to use Rayvanny to "minister" to the sheep!