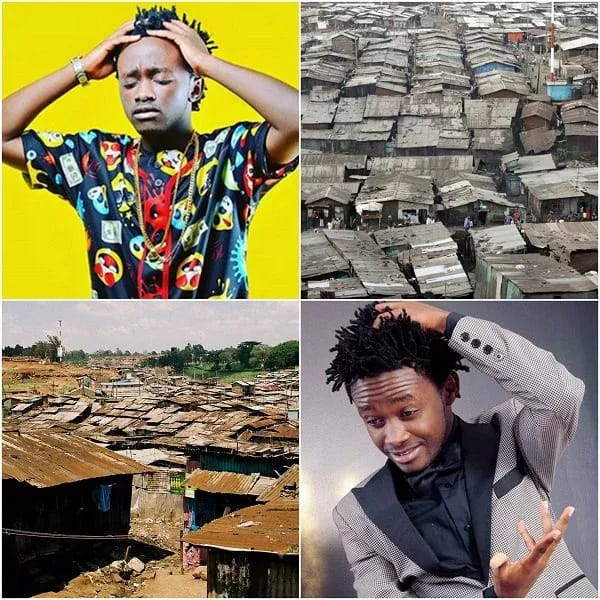 Bahati has shared a clip on social media getting a warm welcoming in his former home Mathare. The video shows a mammoth crowd receiving the singer who was in the area to shoot the video of an upcoming song. This comes just a day after TUKO.co.ke revealed the dark side of the same visit which ended with Bahati losing his phone and shoes.
Having sat on the president's chair for just minutes – a seat which even the President himself recently mocked his competitor for never getting a chance to sit on – gospel singer Bahati is already feeling the effects.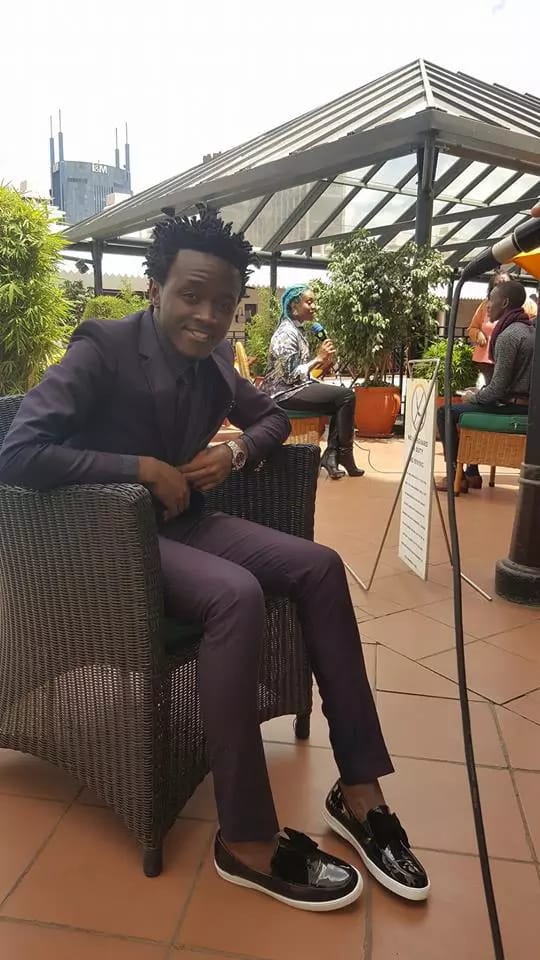 Bahati headed to his first home, Mathare, on Sunday 11 where he used to be just another 'useless' kid when growing up and before joining the lucrative gospel industry.
However, this time round he felt very different after he was given a politician-like welcoming which had hundreds of people walk with him in the streets of Mathare.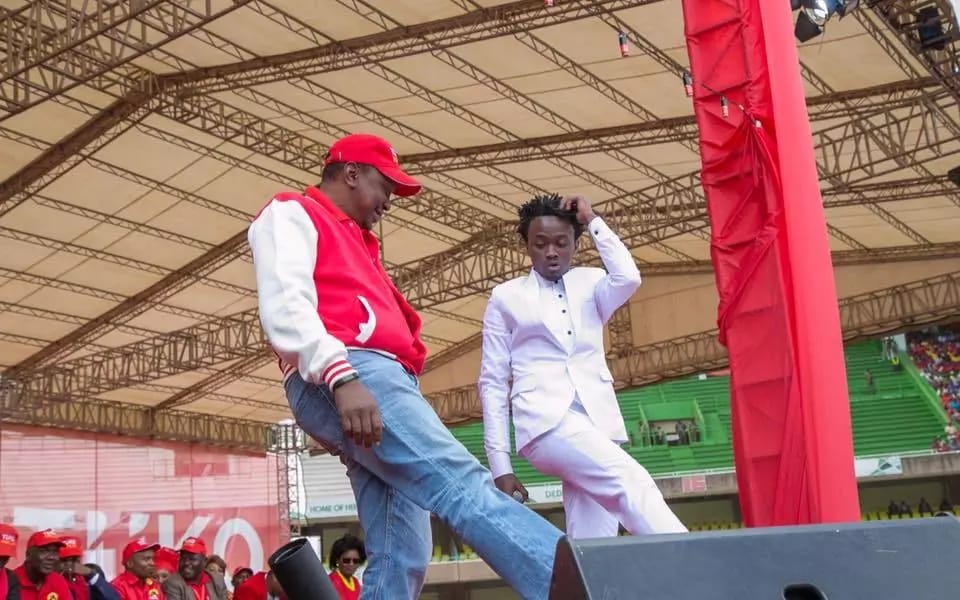 He took to Instagram to share the moment saying;
"4 Years ago I used to Walk through this Slum MATHARE as a Useless Kid," Bahati captioned the video which has him walking in Mathare's Vietnam area on Sunday where he had gone to shoot an upcoming video.

"But Watch this about Today Streets Stand Still !!! Glory to GOD***YOUR LOVE TOWARDS ME AS YOUR SON HAS BEEN HEARD BY THE WORLD ? Thank you @jokatemwegelo for Believing in what I do KENYA + TANZANIA soon."

The glorious welcoming, on the hand, didn't end so well as the clip might be suggesting.
TUKO.co.ke learnt that the singer was robbed of almost everything, including shoes and phone during the shoot after an angry mob attacked him for "using the slum to make money while he has never shared anything with them."
The singer was in the slum with a white man who was shooting the video before the residents attacked.
According to a witness, a video camera was also damaged in the attack.
Another resident from Mathare who also spoke to TUKO, said the musician was forced to leave the area as youths threatened to beat him up if he stayed any longer.
The gospel musician on Saturday, September 10, created outrage across the country after he unseated the President Uhuru Kenyatta during the Jubilee Party launch at Kasarani.