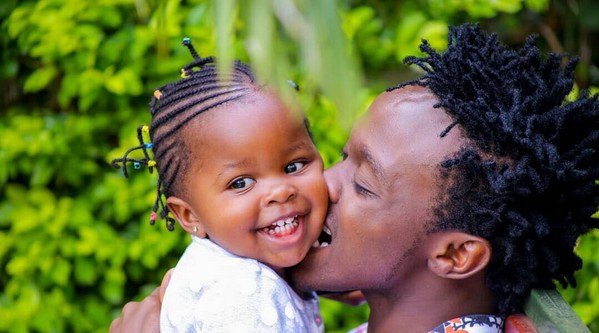 Bahati's firstborn daughter, Mueni is sick. The celebrity's daughter who has been in the limelight for almost a year now is a 3-year-old girl and her mother is Yvette Obura, Bahati's one-time jump-off.
Obura announced to her fans that Mueni was sick.
She wrote:
"GET WELL SOON BABY I LOVE YOU 😷😷😷."
This comes a week after Bahati's second daughter Heaven was hospitalized. Heaven's mother, Diana Marua wrote:
"AM PRAYING THAT YOU GET DISCHARGED😢😢😢 GET WELL SOON @HEAVENBAHATI 🙏🙏🙏"WE ARE OVERWHELMED BY THE MASSIVE SUPPORT, PRAYERS AND KIND WORDS USHERED TO US AND ESPECIALLY TO BABY HEAVEN! SEEING MY BABY UNABLE TO BE HERSELF, MY JOKES DIDN'T MAKE HER SMILE AND NEITHER DID THE KISSES WAS HEARTBREAKING. HE WHO IS ABOVE IS GREATER AND MIGHTY, HE ANSWERS PRAYERS!" SHE WROTE IN PART.