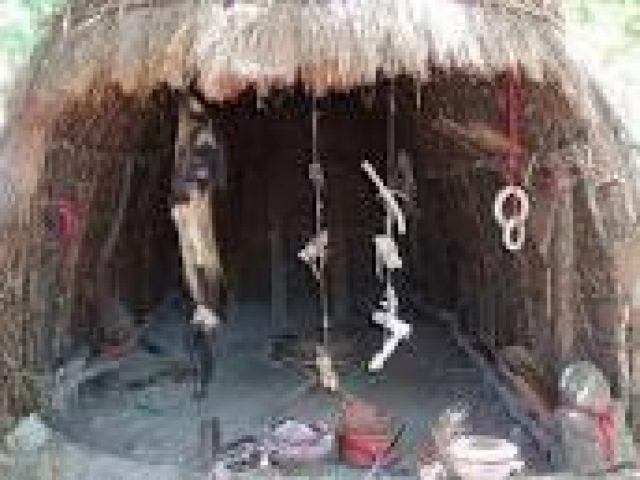 A 27-year-old woman has been accused of using her 'mysterious powers' to steal foodstuff from markets in Ilorin, Kwara state.
According to reports from Vanguard, a 27-year-old woman identified as Kafayat Abdusalam, was recently arrested for allegedly stealing food items from the market using 'juju'.
According to the story, Kafayat's mode of operation was to touch food items while pretending to buy them, then the food will disappear and reappear at her house in Oko Olowo, Ilorin, Kwara state.
Members of the Kwara state police command arrested her after complaints from market women who complained about their foodstuff going missing after a certain woman touches them in their shops.
According to a witness who gave his name as Abdul Suleiman, police found a total of about N2 million in her house before she was taken away for questioning.
Confirming the arrest, the Kwara state Police Public Relations Officer, DSP Ajayi Okasanmi, however said they didn't recover up to N2 million in Kafayat's house, but confirmed that they saw different food items instead and that she admitted to using 'mysterious powers' to obtain them from the market.
According to DSP Okasanmi, Kafayat told the police that she resold the stolen goods inside her shop.