Those envelopes give too many people sleepless nights. They are not worth it.
There's a stereotype that Kenyan "media girls" are always looking for the extravagant life, is it a valid one?
It happens. A lot. And it is sad. You want to be known for your work. Not for an expensive weave, over-exaggerated nails and a tight skirt.
It's really unfortunate, because when you sit down with some of these people, or look at their social media pages, you can see the sadness in their eyes.
You can tell they are trying too hard. The fame that comes with the media is nothing but an illusion.
Is there pressure for women on the job, to sleep with their male counterparts in order to get to the top?
No.
No?
None. Not that I know of. And particularly not at The Standard Media Group, not since I've been here at least. We don't allow it.
Is there a Kenyan, female journalist, whose work you've always admired?
Oh, wow. What a question. (Thinks) If I really had to name someone, and this is based on being a news anchor, not a journalist, because those are two very different things, I would say Catherine Kasavuli.
Catherine was everything! She could come back today and none of these people we see on our screens now would be able to hold a candle to her. None. She was good!
And a male journalist?
Okay, you're now pushing it Yvonne; don't push it. (Laughs)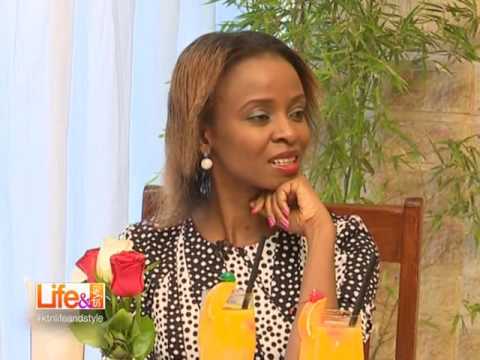 Are you saying we don't have, not even one, decent male journalist in the country?