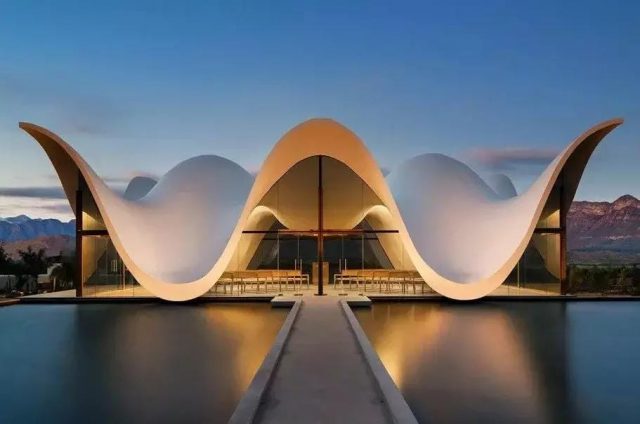 A chapel in South Africa is ornamented with a beautiful metal roof that resembles the wings of an angel. The metal roof is a reference to Psalm 36:7 which calls to people to take refuge in the wings.
The beautiful building is surrounded by luscious vineyard gardens and pomegranate orchards.
This chapel in South Africa is a beautiful piece of architecture. The chapel was designed by a London-based company Steyn Studio.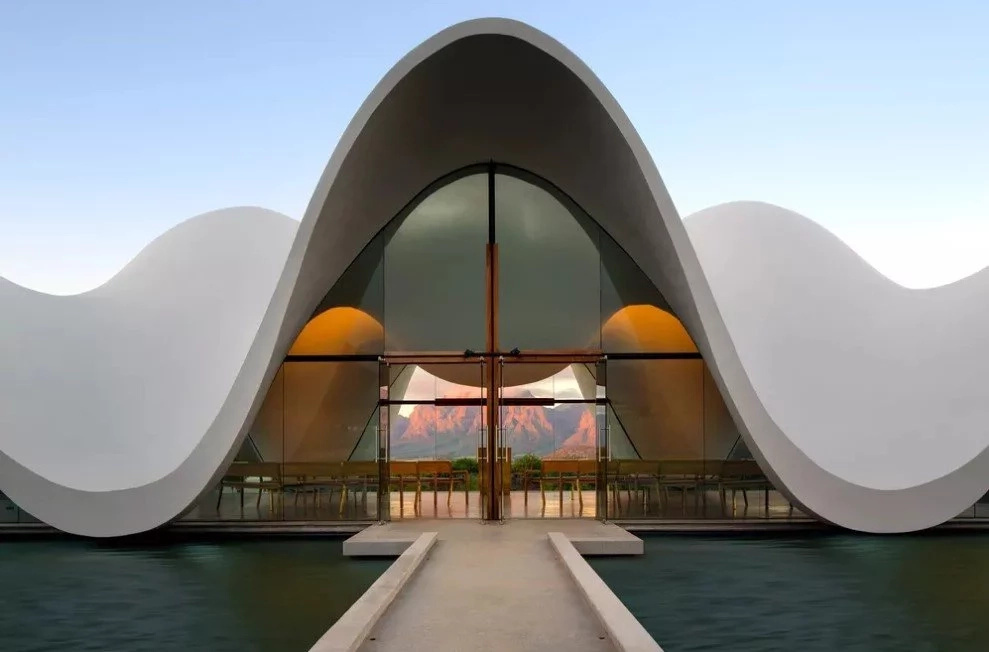 The chapel is located on the Bosjes Farm in the Witzenberg Municipality in the Western Cape Province of the country.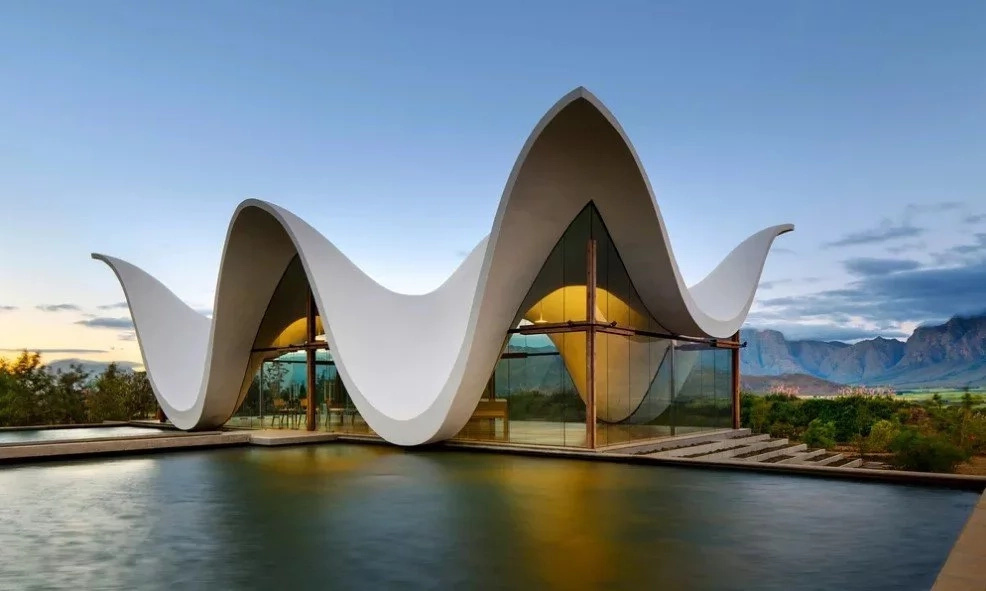 The building has a cast iron roof with undulating arches that resemble the wings of an angel.