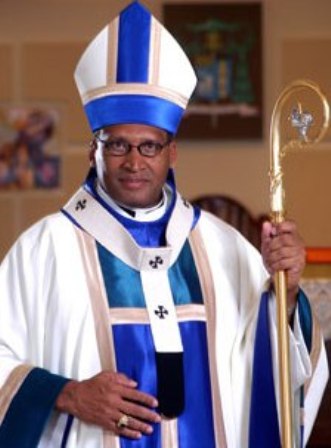 It was drama at a funeral service in Bungoma county after a Bishop openly stood up against several politicians to prevent them from campaigning at the service. Bishop Robert Magina of the Anglican Church of Kenya, reiterated severally that he would not allow any politician to turn the funeral into a campaign event, despite the presence of Bungoma governor Ken Lusaka.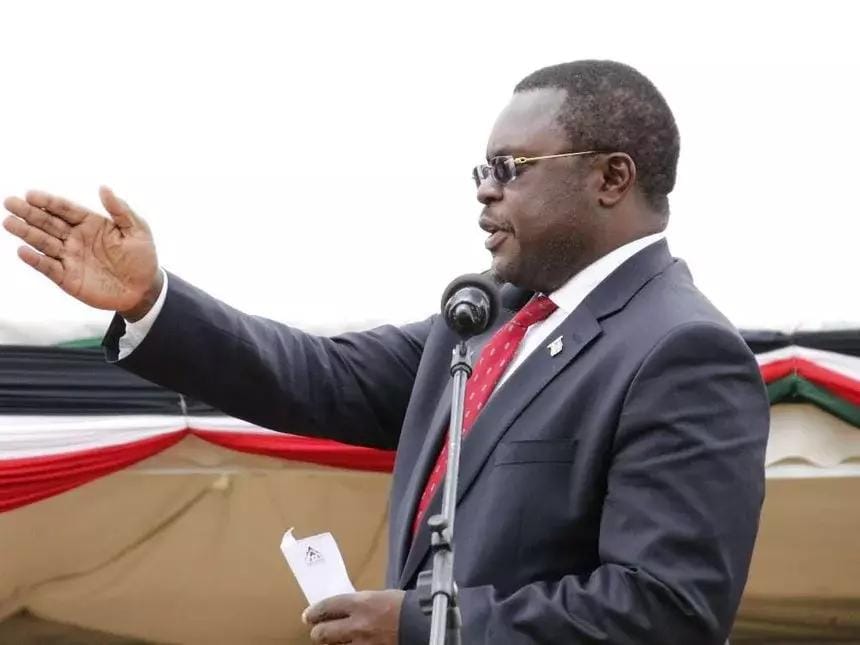 Among the politicians in the govenor's presence were Woman Representative Reginalda Wanyonyi, nomihated MP Patrick Wangamati, Webuye West MP Benson Momanyi among others. Things were running smoothly until some politicians attempted to address mourners, despite an earlier warning by the Bishop against politics in the funeral of Bumula MP Boniface Otsiula's mother, Mama Nasike.
It almost got out of hand when Webuye West MP Dan Wanyama attempted to address residents, only for the bold Bishop to grab the microphone from the Mheshimiwa's hand.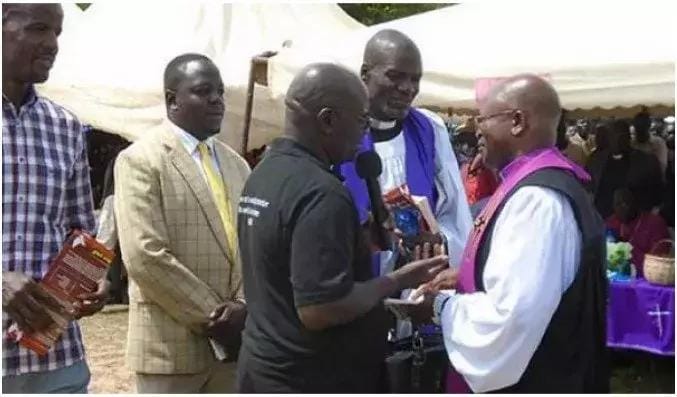 Bumula MP Boniface Otsiula (In black) trying to negotiate with the Bishop
"I will not grant any chance to politicians to politicize this event. We want to give Mama Nasike a proper send off. She was one of our great believers who participated in building many churches across Nambale," Bishop Magina warned.
He however softened his stance after several pleas from the MPs, granting each a limited amount of time to address residents. Otsiula is now accusing the Bishop of attempting to derail his mother's funeral by disturbing the peace.