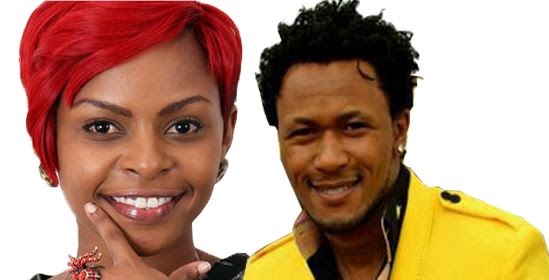 These two have been married for just a few years and one would say they're on their honeymoon phase, but who cares, this man is on point when it comes to showing his woman how much she means to him.
DJ Mo must have taken a month to plan all this, and it clearly didn't go to waste because Size 8 was smiling from ear to ear with every surprise. Without further ado, I will take you through Size 8's birthday last night and how it went down;
It all started with a sweet message from DJ Mo, to his wife on her birthday which made us think it would be a simple, calm day. This is what he wrote;
"I have learnt a lot from you ,you have been there for me and you love for God really brightens me up – Today as we celebrate your birthday I wanna let you know that you mean a lot to me and there is no exact word that I can use to explain how awesome you are to me – Love you Linet ,though it has not been easy for you to keep up with my craziness you have been a great wife and mum to our wonderful and beautiful Daughter – HAPPY BIRTHDAY."
Alongside this cute compilation of Size 8 photos;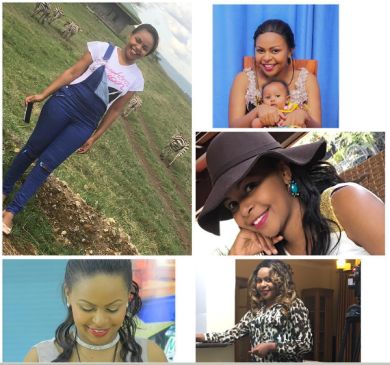 Sweet, right? Wrong. You have not seen everything yet.
Look at what he did next. You will be shocked…
When evening came, she was tricked into going to Ridgeways, Kiambu where her entourage was waiting; DJ Mo wrote;
"And the first surprise stop was at Ridgeways mall -Kiambu road-She cudnt believe it -Happy birthday@size8reborn as if that was not enough – Limousine picks her up -keep it here for the next stop ??"
Let's see her reaction;
So far so good.
The limo took her outside Nation Centre, where the next surprise was eagerly waiting.  Dj Mo wrote;"And she arrives outside nation Centre – happy birthday@size8reborn -surprise point 2."
This girl was elated;
DJ Mo then wrote;
"Finally at Nation Centre she gets surprised – more that 50 dancers -city center stood still – thank you all. She got confused ???# MINISTRY OF DANCE
You wanna know what happened next ? Happy birthday @size8reborn #surprise"
This totally made her night as she almost cried;
If that wasn't enough, DJ Mo had more suprises.
"The third surprise -we drove to dusitD2 hotel – happy birthday@size8reborn – wait for what happened next."
She found the place was reserved for a lovely dinner with friends and family. What more could she ask for?
"And we call it a day -happy birthday @size8reborn ??."
And this is what Size 8 told her husband after the beautiful night; "I just want to take this opportunity to thank my husband my lover my best friend my partner in craziness baba @ladashabelle@djmokenya ???? for such an amazing selfless kind loving and sacrificial suprise birthday party yesterday. Thank you swity ???. I could not even talk na vile i am so worded ?????. For real i Love everything about you ???. And how you love me is Only God given. And to God what can i say ? God you have done it for me. To God be the glory. Am so humbled cant stop crying????."
Dear men, I highly recommend you take tips from this dream husband.
source: mpasho news