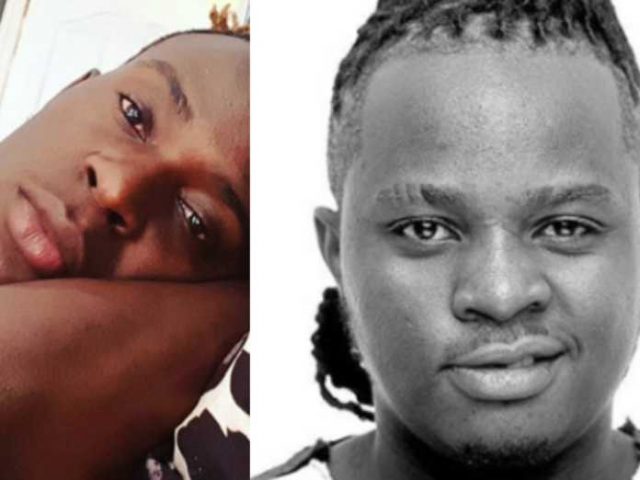 He who finds a wife, finds a good thing. DK Kwenye Beat has a secret treasure, that will make him quit bachelorhood.
He announced that he will soon wed his longtime girlfriend, Sherry Shanice come December.
The star got sentimental in one of his social media posts where he wrote, "If you're going to live in peace, it's not going to happen by accident. It's a decision you make."
Adding, "I cannot help myself to fall in love with you more.
I cannot let my eyes off you.
My day is not complete without thinking of you.
You are getting more beautiful each day.
You are my love, my bestfriend, my one and only."
DK Kwenye Beat also gave us an inkling into how he really feels about Sherry, "When people ask what I see in you I just smile and look away because I'm afraid if they knew they'd fall in love with you too. I'm addicted to the way I feel when I think of you."
The Star and his boo always post photos of each other on social media. One in particular caught the eye of gospel bad boy Willy Pozze and he just had to comment.
Willy Paul wrote, "dkkwenyebeat she's the best thing God gave you Bro.. many like me wish for one with such a heart and tabia.. take good care of sherry shanice big up brother!!
DK Kwenye Beat replied, "THANKS BROTHER," adding, "I'm Humbled."
Here are more reactions from other celebs and fans:
Boss Mog: Hehe I second poze. Its good to recognize appreciate proud of thee bru
jeffaflexx_: Dkkwenyebeat you are a blessed man
stevejojo: Harusi tunayo?
fmp_pan_da_beat: Harusi twaja ….i third bossmog, willy.paul.msafi trully blessed
blessingmiles: The blessings of the Lord addeth no sorrow
Here are some cute photos of the celebrity couple.