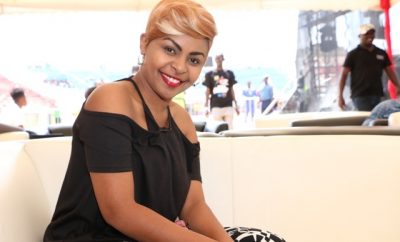 Size 8 born Linet Munyali is the latest gospel artiste to be criticised over her dress code. Fans of the 30-year-old mother of one have come out questioning her choice of dressing.
According to many, Size 8 is a gospel singer and she should ditch tight clothes for something presentable before the Lord.
The Mateke hitmaker shared a post about the Bible's teachings on the kingdom of heaven but this did not go well with her followers.