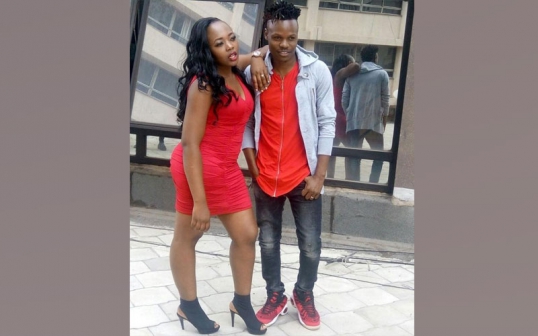 Gospel hip hop artiste Eko Dydda is a man in love. The singer took to social media to praise his wife of nine years, saying, "I hear most people say that true love doesn't exist, and happily ever after is only in the movies. That is only true if he came for the beauty and she came for the money, fame and power.
But if he or she is a gift from God, then you will experience happily ever after and true love. Abraham and Sarah did, Isaac and Rebecca did, and all these were not material-oriented relationships. Ok hao ni wa kitambo. I met her in this generation before the fame and the money."
Speaking to Heads Up, the musician advised the young generation to stop looking for partners who are already self-made.
"Everyone wants a hot wife and the hot women want rich guys. This is wrong. They should build each other and ultimately, they will be rich in the future. Everyone starts somewhere and I have been with my wife before I even started singing."