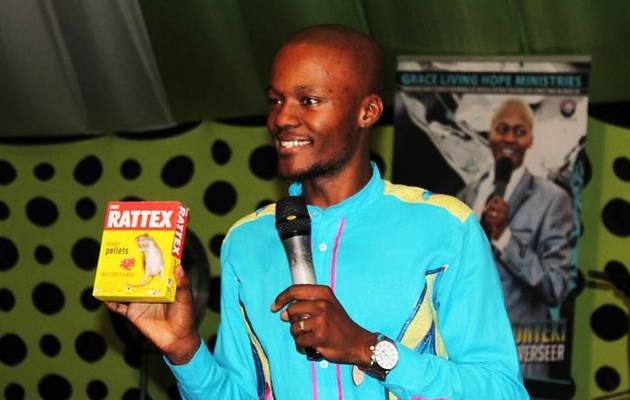 A South African preacher has become the talk of the town after asking his congregants to take rat poison claiming it will heal them.
Light Monyeki of Grace Living Hope Ministries posted photos on the official Facebook page of his church and captioned them "it demonstrates power of faith by causing congregants to drink Rattex".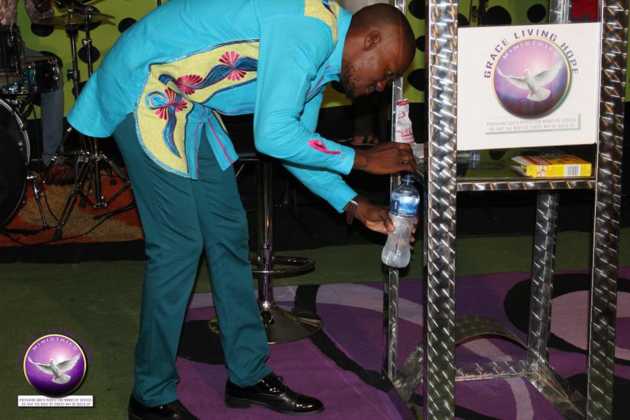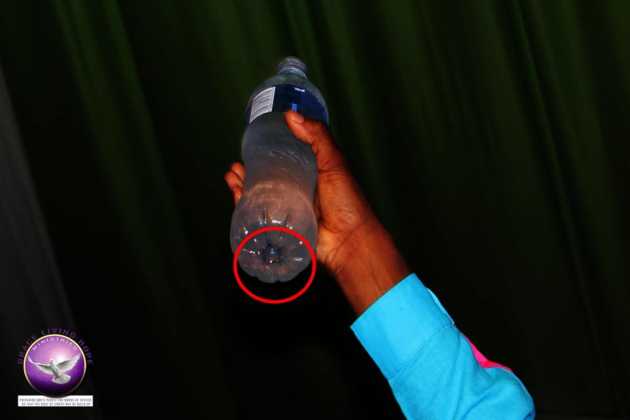 The preacher told members of his church that death has no power of them while giving an example of people who took the poison but still lived.
Monyeki held the plastic bottle aloft and then declared "life from above upon the water mixed with Rattex; and spoke nourishment unto bodies and healing unto the sick".