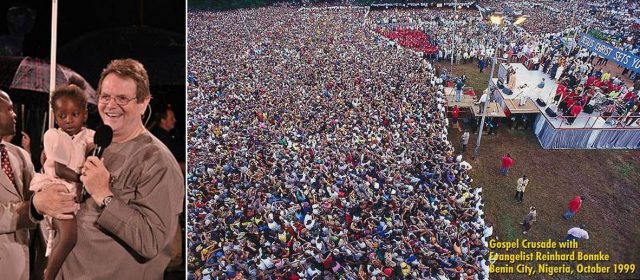 Celebrated German evangelist Reinhard Bonnke, who is known for his great gospel crusades throughout the continent of Africa has saved many lost lives.
Bonnke, the son of  a pastor, gave his life to the Lord at age nine and heard the call to the African mission field before he was even a teenager.
The man of God who is currently in Nigeria for a crusade has called out pastors who collect offerings from their congregants.
Nowadays, pastors, especially in Africa, are conning their followers in the name of performing miracles and healing.
Most of them have adapted to  a more sophisticated – and super flamboyant – lifestyles and are giving politicians a run for their money.
Well, evangelist Reinhard Bonnke, who is among the few preachers who don't collect offerings during crusades, had this to say about rogue pastors.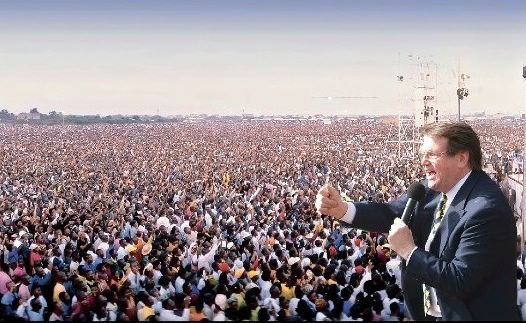 "We are here to bless you; we have brought you gifts of salvation and deliverance; we are here to give and not to take anything from you. Anyone who asks you to give offering for this crusade is a thief and should be reported immediately."