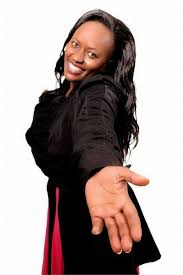 However, as for her ministry…the source cannot confirm whether it will go on or Kameme FM might do away with her. But as for now, Wamucii wakinyari seems to have ignored her messages about virtue as she ended up going contrary to her preaching.
Her wedding
Our source goes on to add that her wedding was attended by National leaders and big church people who had no idea about her pregnancy.
Anyway, I tried reaching her for a comment but she was unavailable.