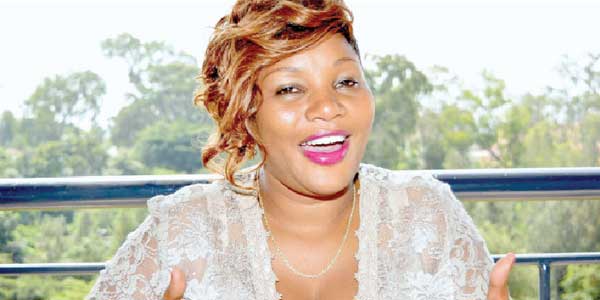 Loise Kim, a popular and respected vernacular gospel artiste is in hooooooot soup with her fans.
Loise gave her views about the ongoing debate over the recent court ruling on the 50/50 property split after a divorce.
The ruling by Justice John Mativo is not very favourable for slay queens and gold diggers.
Only what a spouse has contributed to the marriage – be it the wife or the husband – can he or she walk away with upon divorce, the High Court declared.
The judgement reignites the debate on the question of division of matrimonial wealth, said the Constitution recognises equal worth and equal importance of parties in a marriage.
Anyhow, Loise gave her views and now people are seething and froothing over her take on the ruling.
Loise wrote on her social media:
"Dear Ladies,
This is a wake up call to all women to work and have own savings even when married. A new look at marriage where both partners work and save for self and family."
ADDING, "DON'T GET CAUGHT FLAT FOOTED. ALWAYS HAVE NECESSARY DOCUMENTATION ON INVESTMENTS, AVOID GIVING MONEY IN CASH INSTEAD DO BANK TRANSFERS SO THAT THERE IS A PAPER TRAIL. GO TO SCHOOL, WORK HARD AND BECOME SOMEONE IN LIFE. MARRIAGE IS NOT A CAREER AND A MAN IS NOT A FINANCIAL BREAKTHROUGH… DON'T BRING BEAUTY ALONE TO THE EQUATION. BEAUTY FADES WITH AGE."
In conclusion, the post that was clearly aimed at slay queens and gold diggers read:
"Be WISE in the marriage agreement. Combine workmanship and Sustain a healthy marriage.
We don't pray for divorces, but women need to be enlightened."