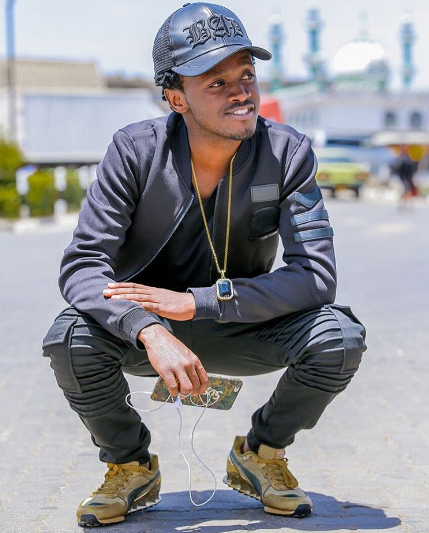 Now that Bahati has a girlfriend aka prayer partner not all his fans are happy. Some think that the young singer will get lost and neglect his ministry.
Some of the fans are urging him to leave the lass and concentrate in his career as they fear he will turn out like Willy Paul who is known to entertain ladies and at the end and up in scandals that affect his career.
Well, Not everyone is unhappy with this as some fans are congratulating him for having found such a stunning prayer partner who also seems to love prayer, judging from what she posts on her Instagram.
This is the first official girlfriend the singer has introduced to his fans ever since he became famous. He seems smitten and if anything the fella is not letting her go anytime soon.
Earlier lastweek he posted one of their photos introducing her as a PRAYER partner however fans were quick to ask him to come out clean as their photos already confirmed that the two are seeing each other.
Below are a few comments from his fans asking
davyjullie2@ please mabinti wasikuyumbisheyumbishe…..serve the Almighty and atakupa an everlasting one with a Godfearing heart
tonymuth7Ata: wwe mabinti watakuchangayagaaa…
shykxweruhukichanganywa: changanyika,,looking gud thou
i_am_sammunuhe: Ata willypaul alianza hivi kisha " mabinti walinichanganya…. "
koomemoses:You are jocking