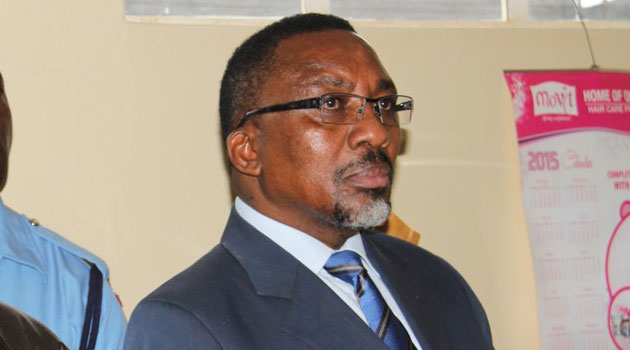 Lord have mercy on the poor and the powerless.
The father-in-law of the woman killed in an accident allegedly caused by pastor James Ng'ang'a has said he is scared for his life.
Peter Ndung'u's house in Murengeti village, Limuru constituency, was broken into on Sunday.
Ndung'u is the secretary of Utheri wa Lari land buying company in Mai Mahiu.
He said he left with his family at 10am for church at PCEA Murengeti. When they came back in the afternoon, the door next to his garage was broken.
"THE TWO BEDROOMS HAD BEEN RANSACKED. DOCUMENTS, CLOTHES THAT WERE BOXES AND SHOES WERE SPILLED ALL OVER," NDUNG'U SAID.
"I DON'T KNOW WHO THEY WERE OR WHAT THEY WERE LOOKING FOR. I DON'T ALSO KNOW HOW THEY GAINED ENTRY BECAUSE THE GATE WAS LOCKED AND THE FENCE WAS INTACT."
Ndung'u was with his wife Maureen Wanjiku. They reported the break-in at Tigoni police station.
Detectives and crime scene officers went to the house to gather evidence.
Ndung'u declined to reveal what was missing, saying the investigators will share what they find out.