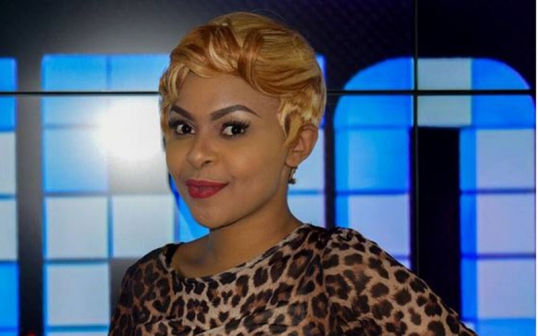 Gospel Size 8 started her career as a secular artiste and in adjusting to being a Christian, she had to give everything she had earned from Worldly music.
Talking to Kiss FM, Size 8 said she had to give out her car which even got her husband, DJ Mo, angry.
"The first thing i had to out was my crown as Size 8. I gave it out and the log book too. I called someone and told them to come for it them before i changed my mind. Immediately they came home, i gave them everything.My husband was so angry, eventually he understood."
She added that it was a test to see if she would really let go of her past.
"When I started in the secular world I had to let go of some things because I didn't get them from the right channel. I was given a test to see if I will let go and follow Christ.Whatever you leave behind and follow Christ you get a hundred percent."
Linet Masiro Munyali, her real name continued to talk about how she lay down what she termed as her 'Crown':
"I bow down and said whatever i was doing was wrong. And because of that Size 8 will never go down, hata uniendee kwa mchawi, because I lay down that crown."