See Also: 5 Ways to Grow in the Anointing of the Holy Spirit
I can process the truth of all this, but my feelings are still hurt. I'm deeply disappointed that He allows all this suffering. Where is the good? I need to know with my senses and my heart – not just my mind- that He is good. I know it in my head, but there are days when it I don't feel it. When the suffering overwhelms, I just want Him to come down off His throne and weep with me a while. I am stricken by a world that is writhing in pain, and I want to feel that He catches every tear that falls from every face, and not just mine. I want a God that sees and hears and feels deeply, and I am forced to analyze my own belief in light of current events. Is He a good Father, even when the worst happens? Or is He distant and detached?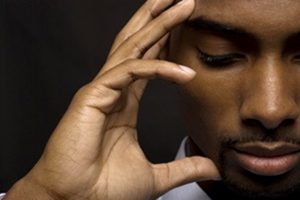 The truth is, He bends down to the smallest child who weeps and saves their tears, every one, as a treasure. I believe that the God who became man and the Perfection who took on our sin as His own enters into every life who will have Him, and walks the length of it. Jesus is not impassive and uncaring, as I feared. He is Immanuel: literally, God with us. Through the good, the bad, and the downright ugly.
He isn't fair. But He is good. Sometimes, I can't even handle how good He is. Because if I'm honest, I don't really want God to be fair. I want Him to do things my way.
See Also: 3 Things to Consider Before Leaving Your Church