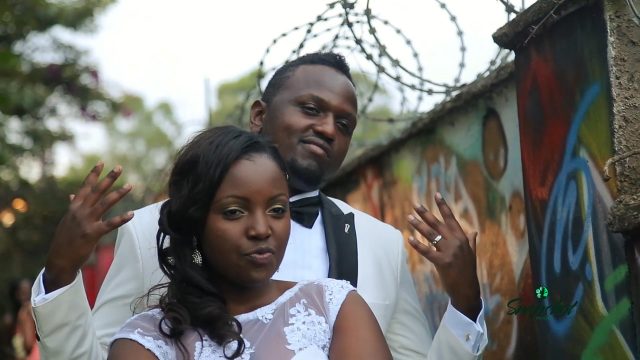 The wife to popular gospel presenter Daniel Githongo alias DJ Gee Gee has revealed that things did not go as planned at their wedding and she cried her eyes dry.
In a post on social media to celebrate their 3rd anniversary, Gee Gee's wife Jasmine Macharia revealed that a day to the wedding, one by one things started falling apart and went on an emotional breakdown.
"The day before our wedding. Everything went wrong. Some suppliers called and cancelled. The makeup artist to my bridesmaids cancelled.
"The hairdresser to my bridesmaids stopped picking my calls. Everything, absolutely everything made me cry. I don't think I've ever cried that much in my life," posted Jasmine.
Jasmine added that from the rain to her makeup, everything seemed to have conspired to break down a day to what was supposed to be her happiest day in her life.
"The lady doing my nails lady gave me what was the worst French manicure I'd ever seen…my nails looked awful…the lady doing my hair also didn't look like she had done a weave before, so that of course made me cry," she explained.
Despite it all, Jasmine reiterated that on the wedding day she purposed to enjoy the day even though things had not gone as planned.