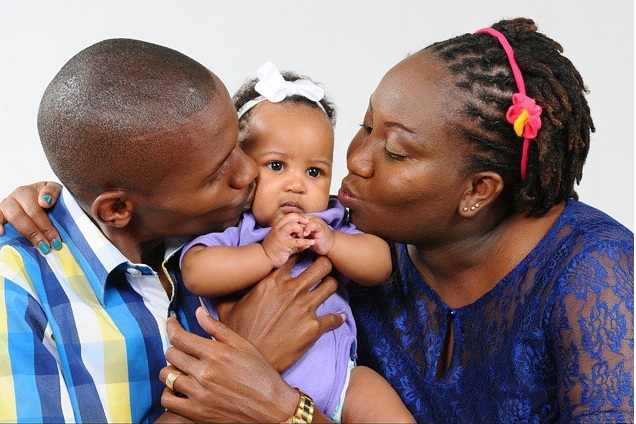 The local gospel entertainment has seen one great revolution over the past decade or so. Well, DJ Soxxy who was part of K-Krew at Royal Media before starting, alongside a couple of other deejays, a show at K24 has lately been keeping a low profile after landing a new gospel show dubbed 'the switch'. He has however been quite active on his social media pages where he often shares photos of his family and gigs.
While bringing the flock back to Christ and still playing music, the father of two likes to spend time with his family and this can be seen through the photos she shares on his Instagram.
Recently I came across new photos of his daughter who was born back in August 7th, 2014 with his wife Ciiku. They named the Wairimu and it seems that the little angel is growing too fast. Dj Soxxy who is a proud shared a couple of photos of him having daddy moments with baby Wairimu who is now 3 years.
From the photos it is clear to see that Wairimu is growing into a fine young girl and her smile was definitely inherited from her daddy. If you haven't seen her of late then check out the photos below: