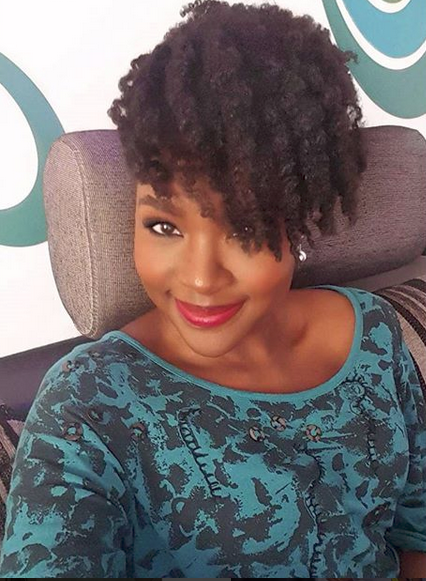 Most female celebrities do not show off their natural hair. Most of them wear wigs, weaves or extensions. Joyce Omondi is one of the few celebrities who are proud to rock their natural hair.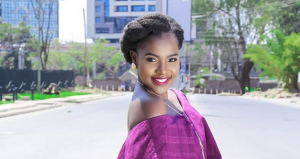 Hair is a source of beauty to women for a long time since time in memorial but it has become beauty to men too this days. But most women feel insecure if they see they do not have good or beautiful hair.
Here is why Joyce Omondi the wife to Citizen TV news anchor Waihiga Mwaura has beautiful hair.
Long
Long hair tends to be more beautiful and it can even be worn without putting on any extensions or wigs. Therefore Joyce Omondi does not need to add wigs or weaves to make her hair look longer.
Easily styled

Joyce has beautiful natural hair that when styled, one cannot believe it is her real hair but believe it or not. As you can see from the pictures, the hair is all natural.
Strong
Strong hair can be able to be styled like the way Joyce Omondi does since it does not show any signs of breakage. That is why Joyce Omondi can step out confidently with her natural hair.