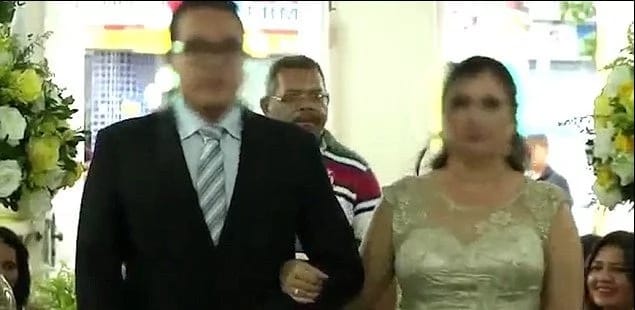 A man was recorded going in a church and opening fire. The shooting happened in the middle of a wedding. Three people were wounded.
The chilling footage of a man going inside a church in Brazil while a wedding was going on, and starting a shooting rampage, has gone wildly viral.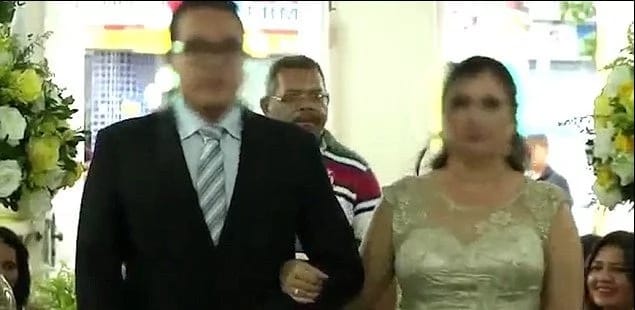 One of the bridesmaids walks down the aisle, and when she moves sideways, Umberto Ferreira dos Santos -who stands out because he is not dressed according to the ceremony- is seen taking out a gun from his waist, and then start shooting.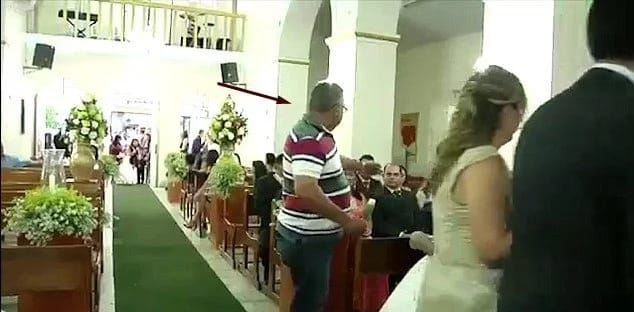 Chaos ensues, and the cameraman goes off-focus and retreats, but then –in an act of bravery– takes the camera again and tries to get a shot at the perpetrator.
The criminal, who is also known as Betinho, runs out of the church. His targets apparently were a father and son that were present at the service as witnesses.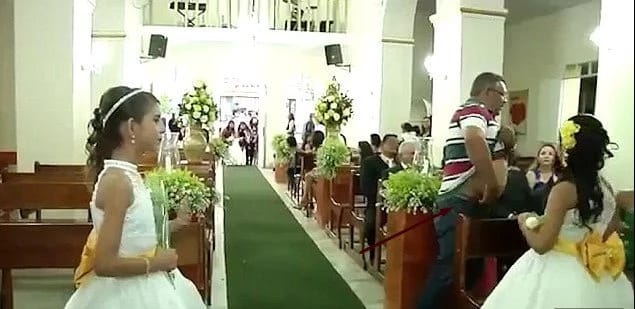 The three victims come from the same family: Cicero Barbosa da Silva, 62, his wife and his son Edmilson Bezerra da Silva, 37. Miraculously, none passed away. Both men are in stable condition after surgery, and the woman was already released from the hospital.
Reports claim dos Santos shot them out of revenge for the death of his own son. He has pinpointed Barbosa as the main suspect in his death.
After the intense situation, the wedding ceremony apparently went on.