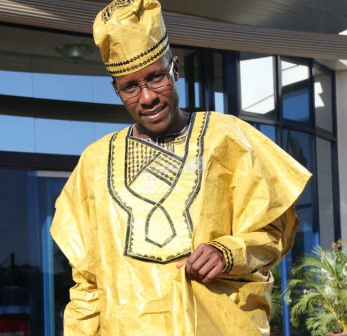 His flamboyant lifestyle stirs excitement whenever he walks in the streets of Bungoma town and other parts of the county, mean body guards in tow.
Moses Nandalwe who has a penchant for dressing in colourful West African attires, has learnt to take in his stride when he's mobbed each time he makes an appearance at functions or entertainment joints patronized by his Bukusu kinsmen.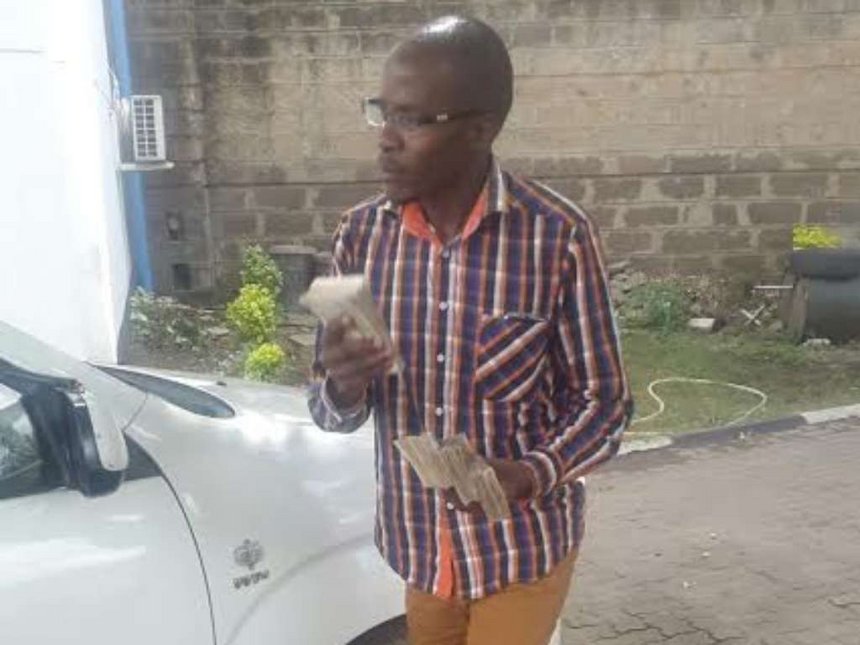 Moses Nandalwe is just an aide to COTU Secretary General Francis Atwoli, but it is the generosity of the man that has been creating even bigger buzz, with many questioning the seemingly bottomless source of  money belonging to the aspiring politician nicknamed- Aliko Dangote, after Africa's richest man.
His famed generosity came to play in 2016 during an album launch for artiste from Western Kenya at joint along Mombasa Road. He dished out several Sh1, 000 notes to hundreds of revellers.
Moses told The Nairobian that he learnt a good lesson in 2013 when he unsuccessfully contested for the Sirisia parliamentary seat, without money. "I saved money since then. I also ventured into business in the city, so far things have been good for me. I have decided to share part of what I saved with my friends and supporters. I give them Sh1,000 each which I think is not wrong."
Moses, who often flies by chopper to his rural home in Sirisia clarified that "I am not an Illuminati member or a thug as some people and detractors want others to believe. I am a hardworking Kenyan who has a big heart."