The former Kenyatta University student leader fell in love with West African clothes after being expelled from campus in July 2009 following students riots and for which student leaders were put to task for breach of university regulations.
"I went to Gabon and later Nigeria. I have 24 such clothes. And they do not come cheaply, as the cheapest costs Sh50, 000," he revealed, perhaps having picked lesson from his outspoken boss Atwoli, who doesn't shy away from the fact that he loves good things in life including pure gold bling.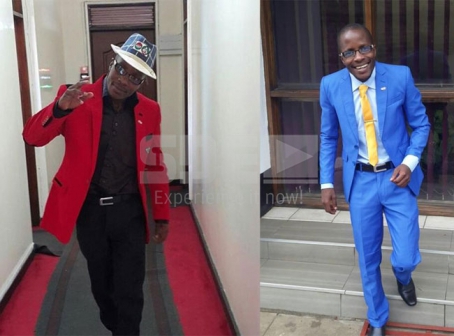 Though he has been accused by some Bungoma county residents of being a show off for walking around with menacing bodyguards in tow at funerals and other functions in his Sirisia backyard, Moses maintained that he needs the guards for his personal security.
"It is not a show-off, politics especially in my constituency is murky and meetings easily degenerate into chaos. My bodyguards come in handy in such situations."