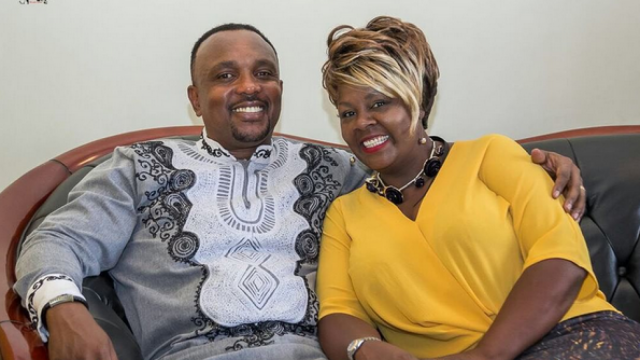 Bishop Allan Kiuna and Rev Kathy Kiuna have always let their children live their life to the fullest.
Their youngest son, Jeremy Kiuna, was born with cerebral palsy, a permanent movement disorder that appears in early childhood. He was born six months premature, but he still fought so much as a young boy.
Years down the line, he's all grown up and still grateful for how far he has come.
Jeremy is a quiet child and he rarely speaks about his condition, but he took this opportunity to share with the world details of his surgery and what he's most grateful for.
"Going through what I've been through in my life isn't the best. Some days I mess up, some days I do the best I can. June 1, 2016, was my first surgery ever in my entire life. It was crazy because I needed the surgery to be able to walk and I finally got the opportunity God gave me and I'm happy," Jeremy revealed.
He continued: "So people, this is from my heart. Please spread love to anyone and everyone. I want all my followers, friends and family to do this. Some people really need love. My life is not the best but with love anything is possible."
His mother was so proud of him as she shared his story on social media. She went ahead to praise his bravery, saying: "My son sent this [referring to a video] and it just made me see how so mature he's become. He has a large heart that can accommodate everyone. May God enlarge his territory."
Jeremy believes he's truly favoured by God and his situation could be worse, but he's managing one day at a time.