It has been a long day. Jerusalem is packed with Passover guests, most of whom clamor for a glimpse of the Teacher. The spring sun is warm. The streets are dry. And the disciples are a long way from home. A splash of cool water would be refreshing.
The disciples enter [the room], one by one, and take their places around the table. On the wall hangs a towel, and on the floor sits a pitcher and a basin. Any one of the disciples could volunteer for the job, but not one does.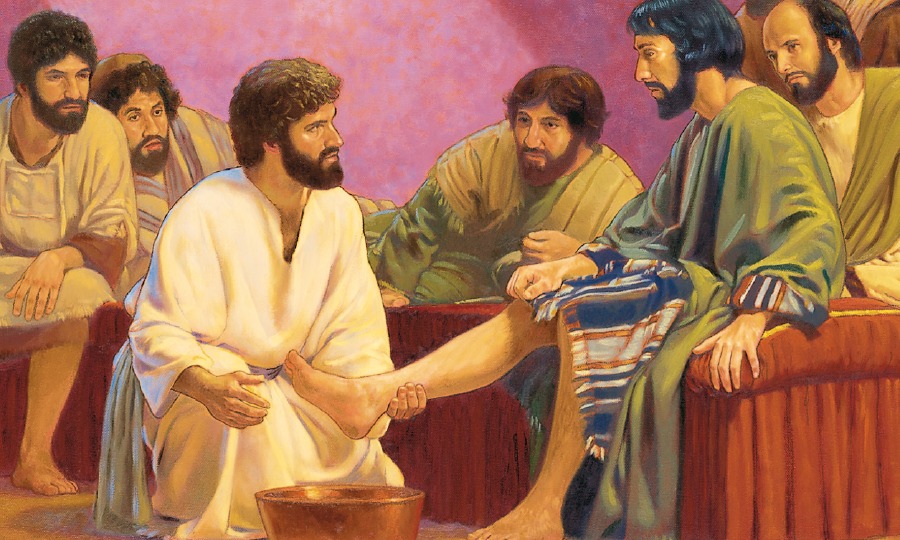 After a few moments, Jesus stands and removes his outer garment. He wraps a servant's girdle around his waist, takes up the basin, and kneels before one of the disciples. He unlaces a sandal and gently lifts the foot and places it in the basin, covers it with water, and begins to bathe it. One by one, one grimy foot after another, Jesus works his way down the row.
In Jesus' day the washing of feet was a task reserved not just for servants but for the lowest of servants…The servant at the bottom of the totem pole was expected to be the one on his knees with the towel and basin.