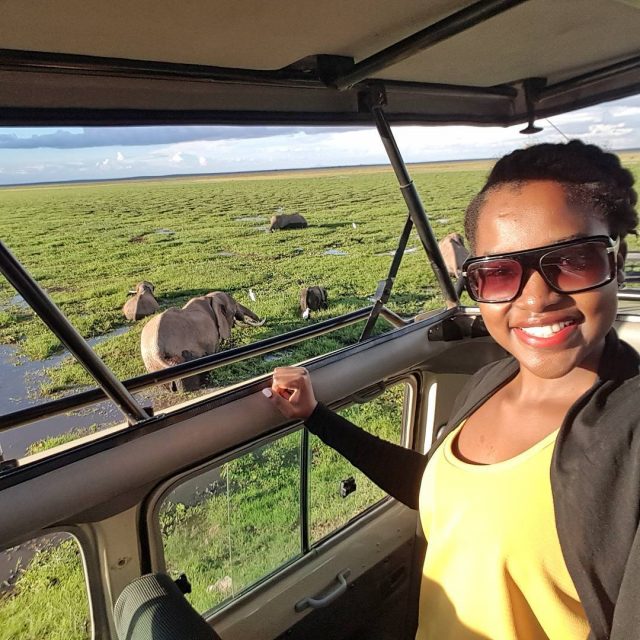 When Joyce Omondi got married to her TV personality hubby Waihiga Mwaura, many thought that the marriage wouldn't last as a celebrity's life is a volatile one.
However, she has gone on to lead a stable live as she and her hubby are going stronger with their bond day by day.
They are now one of the most admired couples in Kenya. Just yesterday, they were on a perfect baecation, wowing their fans with gorgeous pics from their getaway.
The most unique thing about their marriage is that during the wedding, Joyce wore the same veil her mother wore during her wedding.
She revealed this in a recent interview with eDaily.
"My dear mum kept the very same veil she wore on her own wedding day for me! It matched my gown PERFECTLY and was just as beautiful as when she wore it decades ago!"
What an adorable couple! Here are more pics from their weekend in the wild: