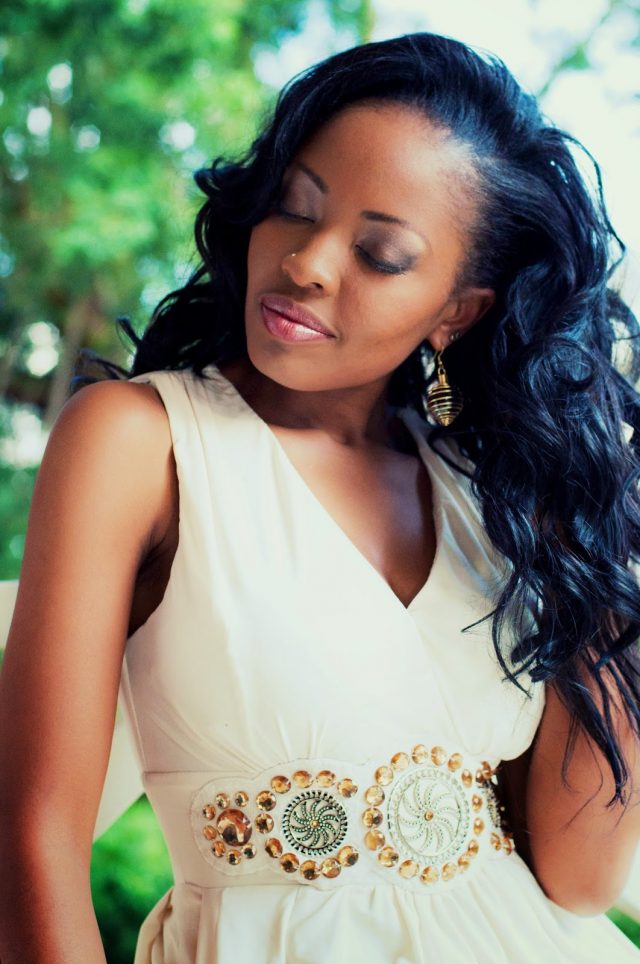 Gospel singer Kambua is without doubt one of the fashionable female celebrities in town She is blessed with looks and has a touch on dressing.
She slays, poses and out smiles most beauty queens. Hence her enchanting photos she portrays the real Godly woman that she is.
One of the things fans have applauded the TV personality for, is the fact that her closet seems to be speaking for itself. And thank God She is has a touch of dressing and that she loves the Lord from inside, here is prove.
Godly character, check.
Fashion, check.
Beauty and brains, check.
Loving Godly husband, check.
Did I mention the accessories? Well she rock them all so effortlessly.
She knows how to complement her designer clothes which has got fans talking about her earings, necklaces and  head gears to the glory of the Lord.
Just to get a tip or two, check out Kambua's jewellery;
1.
2.