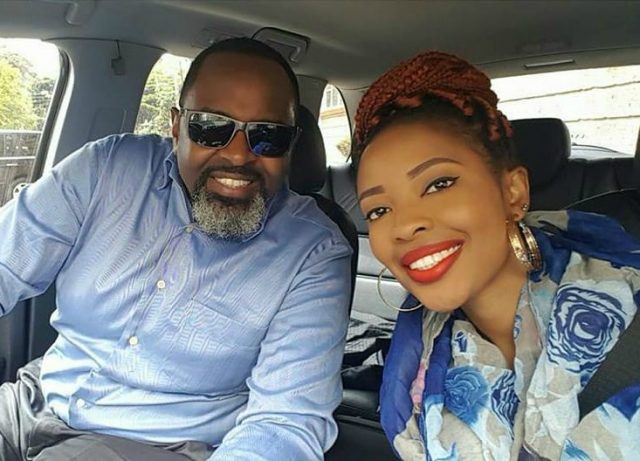 Gospel singer Kambua and her pastor husband Jackson Mathu live a lowkey quiet life but that doesn't mean its been quiet to the rest of us out here.
The two lovebirds, who got married in a colorful wedding ceremony always serve us the couple goals.
Although many claim that Kambua married to a much older man, the gospel singer cum TV presenter recently cleared the air saying her hubby is not old as many would think. She revealed that they're barely a decade apart.
"WE ARE BARELY A DECADE APART HE AND I. EVEN IF HE WAS 20 OR 30, IF HE WAS THE ONE WHO CHOSE ME I WOULD STILL LOVE HIM AND IT STILL WOULD NOT MATTER WHAT PEOPLE SAY. I KNOW PEOPLE WILL HAVE AN OPINION OVER EVERYTHING, DOES HE HAVE CHILDREN? THEY WILL HAVE AN OPINION, THEY WILL NOT LIKE IT," she said on the Trend.