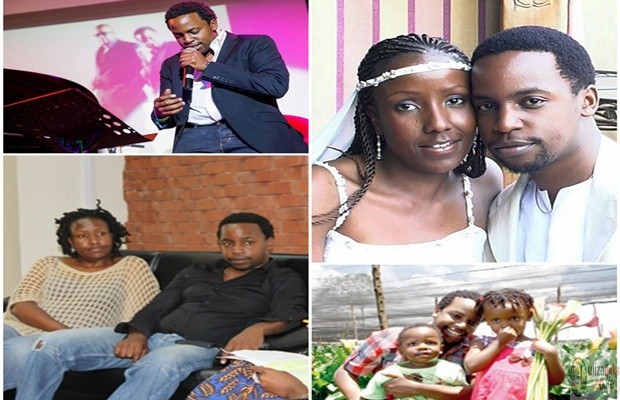 Kanjii Mbugua is known for his soft silky voice. But little is known about his personal life –like who the beautiful lass seen in public functions with him is.
The Mbuguas share a love story brewed overseas and over 10 years ago, on 12th May, 2006, they tied the knot in a beautiful ceremony graced by family and friends.
Together, they run Kijiji Agency a content company focused on creating, producing and distributing online content that helps people live better lives.
They first met when she was on a US music tour with Youth for Christ Organisation. Kanjii was attending an event in the same venue they were holding a concert
"I remember noticing her performing and thinking what a  beautiful girl she was," says Kanjii. He made a mental note to talk to her later. Interestingly, Kanjii's friend was dating a girl who was in the US tour with Mwendie.
He accompanied his friend to meet the girl and that was how he got a chance to meet Mwendie. "I wasn't really looking for a wife then, seeing as I was still a struggling student in university," he says.
"However, I remember thinking that she was special… I went for it immediately," reveals Kanjii with a twinkle in his eyes.