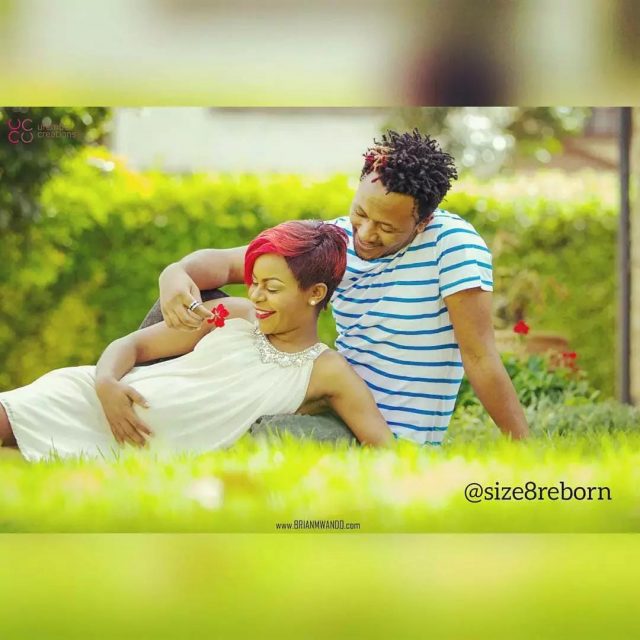 DJ Mo is lucky to have a wife who knows the importance of forgiveness, Size 8 will forgive her husband even in the event that she discovers he's unfaithful to her.
While talking about challenges facing relationships/marriage on Vlog, Size 8 emphasized on forgiveness as a key factor to healthy relationships.
The gospel singer stated the couples should forgive each other even in the case of infidelity in marriage, she argues that since God forgives all times so people should also forgive one another all time.
"And whoever says they cannot forgive, that is a root of pride. Who tells you cannot do that? So when your spouse cheats, remember you cheat on God all the time but God forgives you. So forgive your spouse, Size 8 said in part.
"Maybe you are a wife or a husband and your spouse cheated on you and you are like, 'oh god mimi siwezi kucheat, he is horrible or she is horrible'. The only thing that makes you not cheat is grace. So, forgive. In a marriage where there is forgiveness, you enjoy each other's. You are also able to capitalize on the good stuff.
"But kama munaboil na maissues, issues all the time you can never enjoy. Even when the other person is being nice you cannot notice.