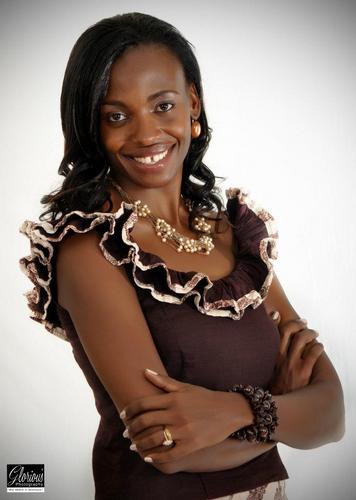 Christian pastor Terry Gobanga, from Kenya, didn't show up for her own wedding – because she had been gang raped on that same day and left for dead by the roadside. Then her husband, Harry, died just 29 days after their marriage.
The suffering was compounded because she was shunned by her community who thought she was 'cursed'.
Now she has told her remarkable story to the BBC, describing how her faith helped her turn her life around again.
It was a big wedding in All Saints Cathedral, Nairobi, and her entire church and large family was there.
'But the night before the wedding I realised that I had some of Harry's clothes, including his cravat. He couldn't show up without a tie, so a friend who had stayed the night offered to take it to him first thing in the morning. We got up at dawn and I walked her to the bus station.
'As I was making my way back home, I walked past a guy sitting on the bonnet of a car – suddenly he grabbed me from behind and dumped me in the back seat. There were two more men inside, and they drove off. It all happened in a fraction of a second.