A Daily Walk
Repentance is also the key to growing daily in your relationship with Christ. That's because the Christian life is a journey — we are not perfected in an instant. For the rest of your life, you will contend with the sinful and selfish tendencies of your flesh. The only way to overcome this ongoing struggle with sin is through repentance.
Some attitudes and actions are obviously sinful. The Bible calls these the "works of the flesh" and they include: immorality, impurity, sensuality, idolatry, outbursts of anger, disputes, dissension's, factions, envying, drunkenness, carousing, etc. Such works of the flesh, if not repented of, results in spiritual death (Gal. 5:19-21; James 1:15).
In fact, anything that is not a faith-filled response to our circumstances and relationships is sin (Romans 14:23; 1 John 5:17, James 4:17). Anxiety, worry, fear, bitterness, depression, pride, resentment and anger all have their roots in sin. Also, anything that takes the place of trusting in the Lord — such as fortune-telling, psychics, horoscopes, numerology, astrology, — needs to be repented of.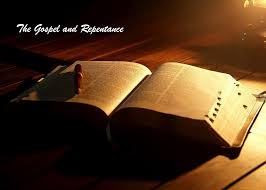 Finding Faith to Repent
If you have been struggling with a besetting sin, repentance may seem like a difficult thing. But consider that the Bible says "the kindness of God leads you to repentance" (Romans 2:4). Another verse lets us know that God is patiently waiting for us to repent (2 Peter 3::9).
Your heavenly Father is not looking for ways to punish you. Yes, God is just, but He is also a loving Father searching for the lost coin or the one lost sheep — willing to leave 99 in the safe pasture to find the one that has gone astray.
One of the most powerful portraits of God's love can be seen in the parable of the prodigal son. After the son changed his mind and headed home, the Bible says, "while he was still a long way off, his father saw him, and ran and embraced him, and kissed him" (Luke 15:20). This is God's heart toward you when you come to Him in repentance.
As You Pray
God is patiently waiting with open arms, for His sons and daughters to come home. All it takes is humility on our part and faith to believe that a loving Father will hear our honest pleas and cleanse us of our sin.