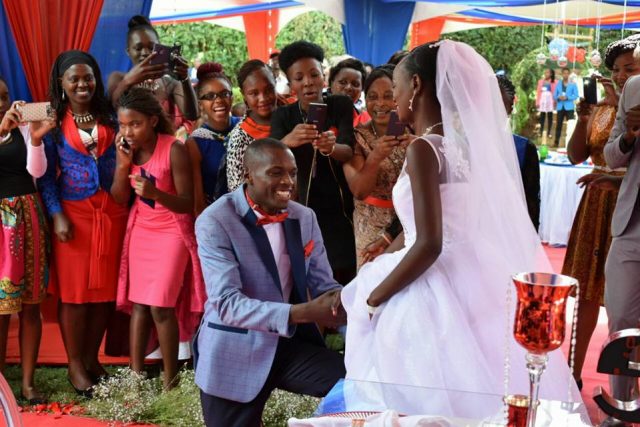 They were all over the social media when their Pastor posted their first posted pictures of their wedding which had cost them only 100kshs. And hearts went out for Wilson Wanjoi and Ann Muhonja and got sponsors who organized 3.5 million wedding for them.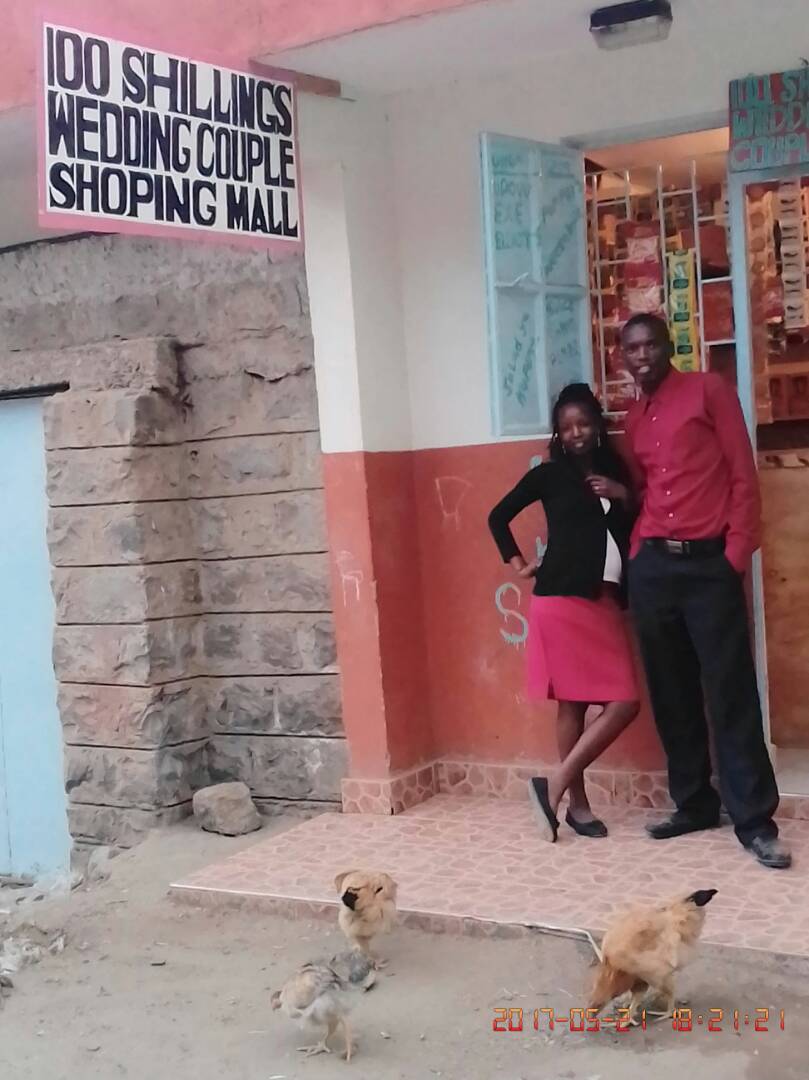 On top of that they were given a greenhouse and one acre to do farming so as to improve their lives. Kenyans are good people and we are happy that God has continued to bless them and thanks to their pastor too for holding their hands.
After their wedding they had two honeymoon vacation one in Mombasa and another one in Dubai. We are happy that expectations beyond their dream wedding were fulfilled.
Some people were not so happy with them even after what God had done, they could sent pictures saying they are still living in poverty. But now they are happy owner of an estate shop which they have named " 100 couple shopping mall".

Yes, "Mall" because that is their vision in future plans and by Gods grace they will be there someday.
Their Pastor has continued to update us with what is happening to them in pictures. It's one step at a time. He said they have continued to serve God in his church. Wilson leads the praise and worship and they have been faithful to God.
Wilson said, "God is always faithful. A Mighty Father."
The couple's pastor at the Community Christian Worship Centre informed the world what the couple is up to.
"God is Faithful Wilson and the Wife Ann at last in their mall as they call it. They are still faithful in serving God in church and running the business. A word of blessing to this couple!" Wrote Pastor Jasper.
They have continued to acknowledge one thing that made them famous and that is the 100 wedding. They still trend in it everywhere they go. And they seem to have gotten the life they always wanted, happy in their shop.
surprise!!! they are expecting their first born child. Everything will be double double. May God Continue light their path that their children will not luck anything good IN JESUS NAME!
This The "Mall"