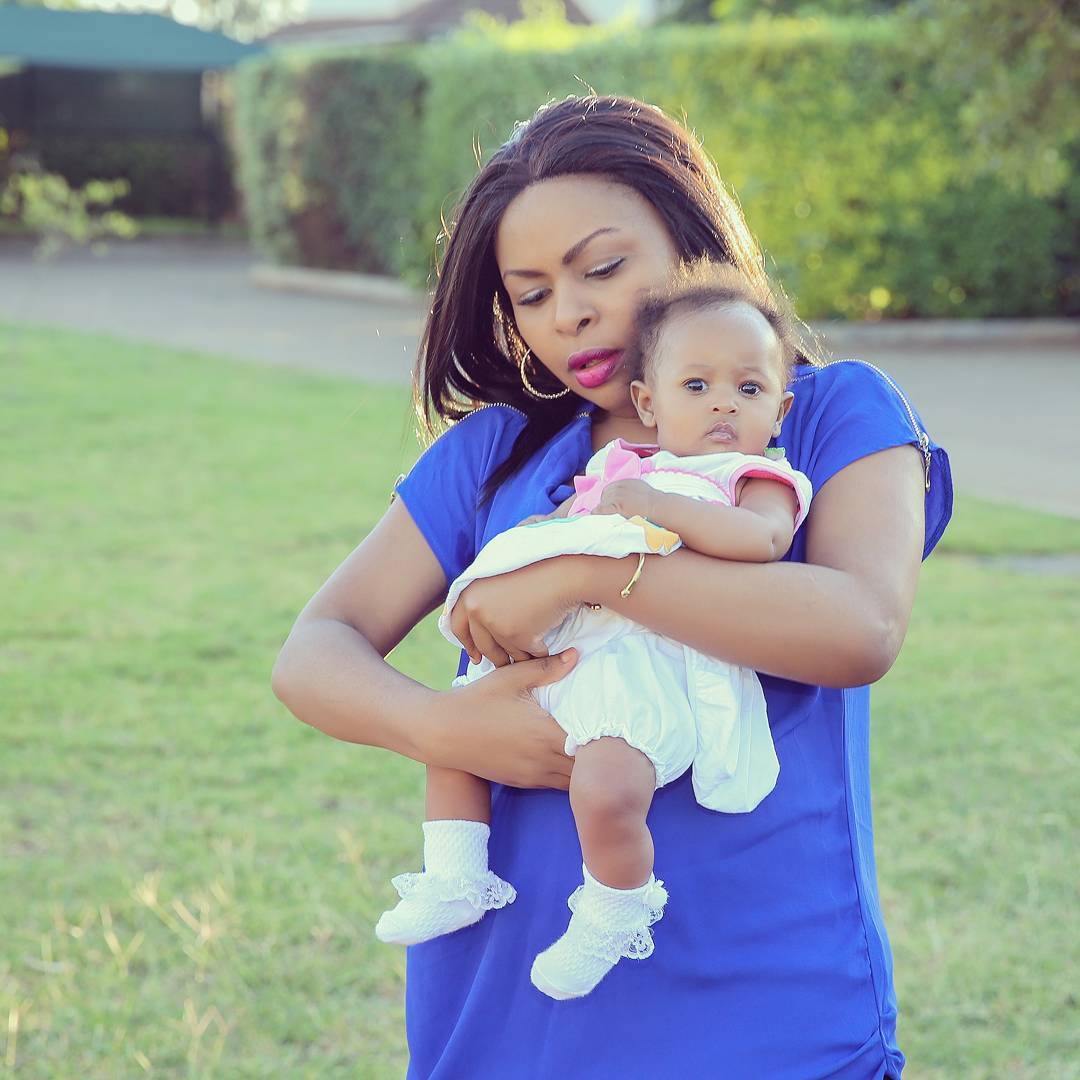 Ladasha Belle Wambo has always been watched closely by Kenyans. Still, many can't believe how first the kid is growing.
Celebrity couple Linet Munyali (Size 8) and Sammy Muraya (DJ MO) were blessed with a bundle of joy almost two years ago and Kenyans have always watched her closely ever since.
Ladasha Belle Wambo is already living a celebrity life and even commands close to 130 Instagram followers.
Ladasha and her mum are officially the brand ambassador for the Softcare Diaper Company, a deal that raked them over a million shilling.
The adorable Ladasha Belle, is always a great joy to the family and her dear parents are enjoying every moment of parenting, especially after Size 8 lost her mother only a day after getting the little girl.
Asked what had inspired the name, Size 8 said, "Ladasha means blessing, and Belle means Beautiful!
She is our beautiful blessing and she will always be our constant reminder of God's grace in our marriage life."