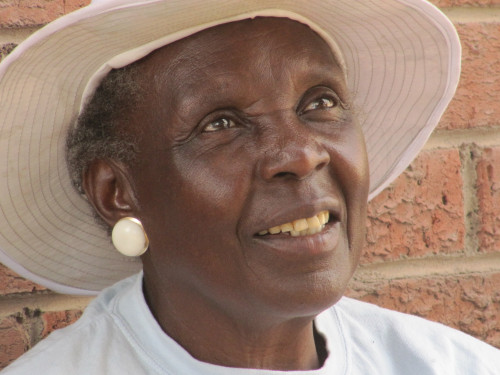 Man who is said to must be in his early 30s recently tied a knot with a woman who looks like a 90 year old grandmother. The said gentleman publicly declared his love for the ageing white woman. Details of how the two met and why they are doing this are still scanty. Fortunately, we have obtained the shocking photos, straight from the source.
A black man recently went down the aisle with an elderly white woman that looked like his grandmother in a rare church ceremony.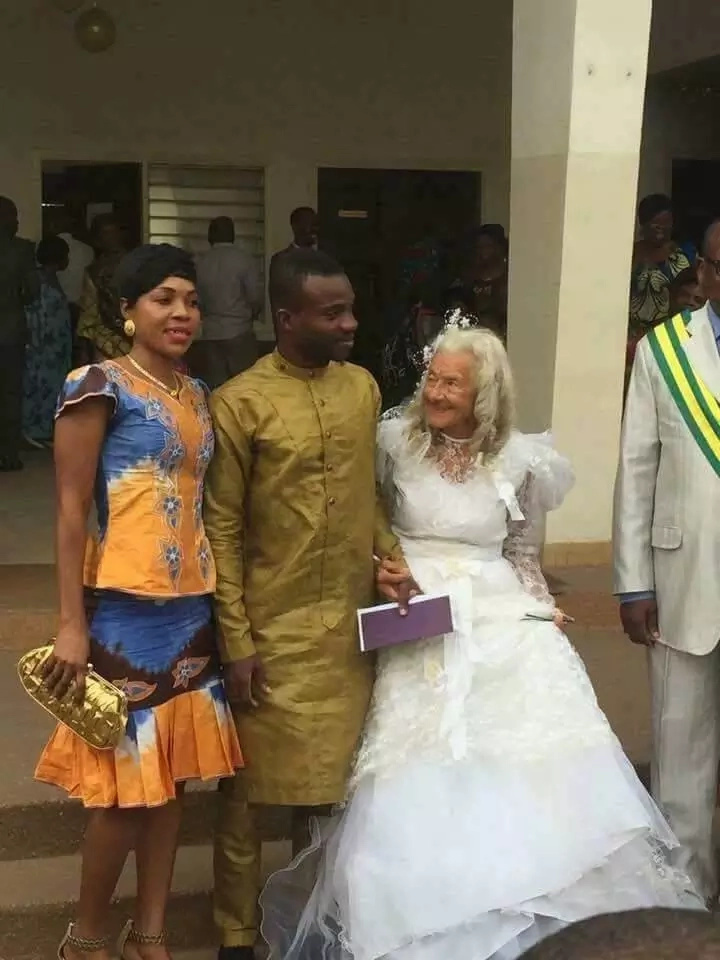 The said gentleman reportedly declared his undying love for the old lady, who kept stealing glances at him while smiling as they walked side-by-side, to the bewilderment of onlookers.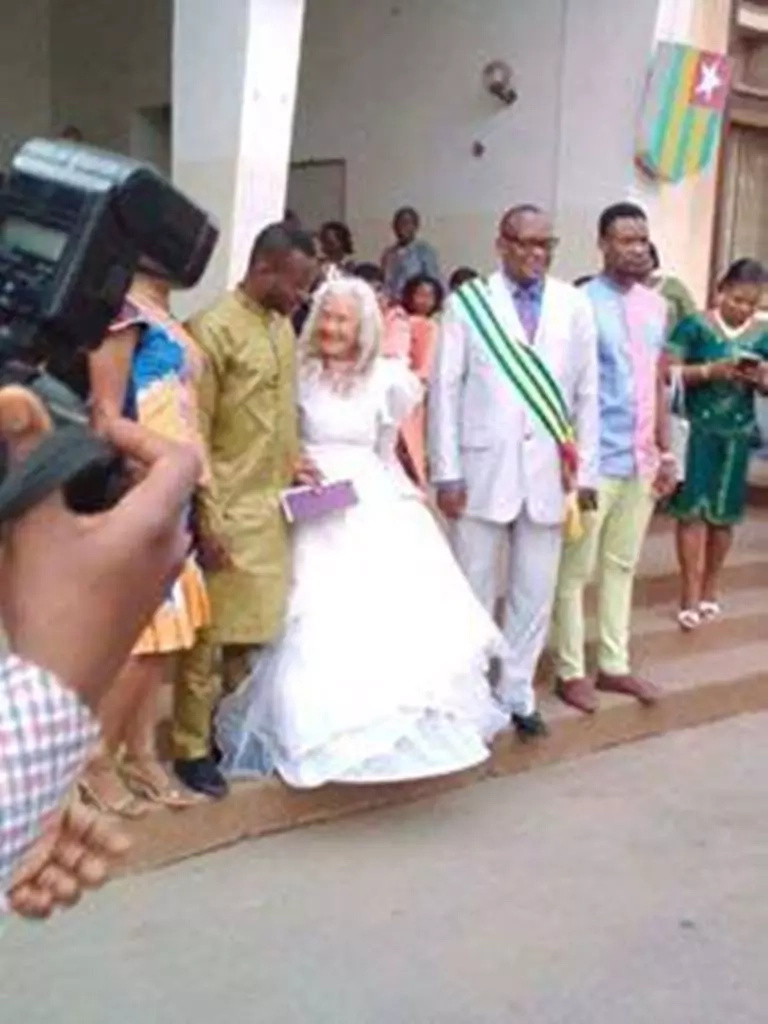 Details regarding the bizarre couple and their jaw-dropping wedding are still scanty, but photos have been made available for your eyes only.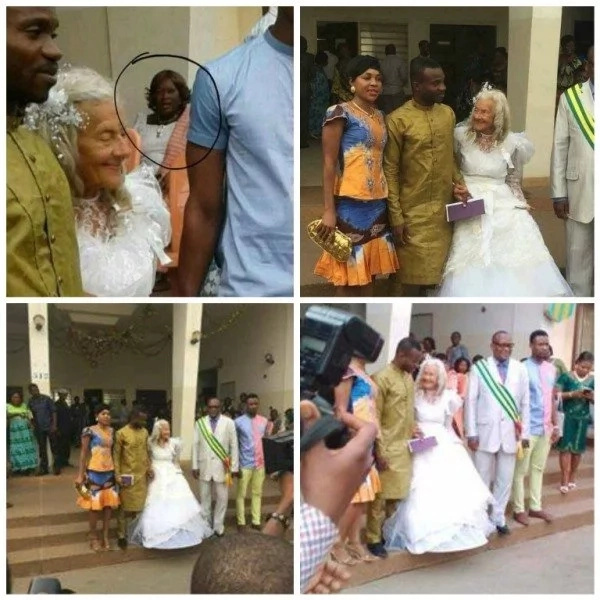 Watch video of a nine year old man who wedded a 61 year old woman: