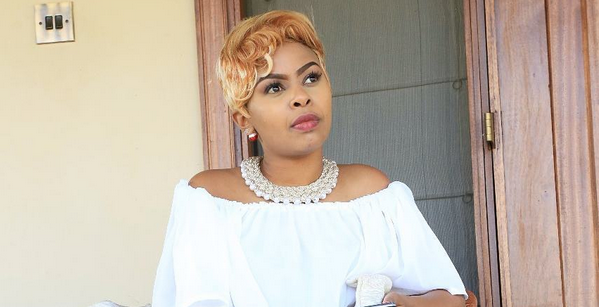 Size 8 took everyone by surprise after she announced that she was born again. Everyone knew her as the female artiste who was really energetic on stage. Her music was selling at a really fast pace and deals were following from here to Timbuktu.
Well, she decided to give her life to Christ and everyone in her life changed. She got married to one of the biggest deejays in the 254 and were blessed with a beautiful baby girl, Ladasha.
But even after getting saved, there are people who still don't believe that she's no longer the old Size 8.
In an interview with Chito Ndhlovu in his popular segment, Maloko Show, she revealed that people think she's pulling a publicity stunt.
She said, "Some people still think I'm not born again. They think I'm just pulling a publicity stunt. I don't judge them because the Size 8 they knew is not the Size 8 my close people knew. So some people still approach me as the Size 8 of the past, but majority approach me as the Size 8 of now, Size 8 Reborn. I can say 40% of my fans don't know Size 8 of the secular world. That means I gained 40% of my fan base after I got born again."
When asked if she regrets living her old life she said, "No I don't because it was a learning curve and the things I learned is the wisdom I'm applying now."