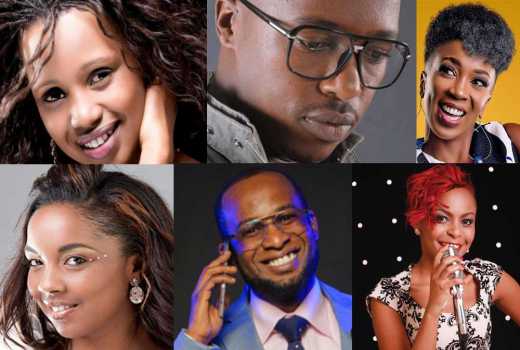 When Amani announced that she had gotten saved, few made much of the statement. After all she had taken a music hiatus and few missed her. Typically, some critics suggested that she was simply looking for a soft landing. Others dismissed her, saying her time as a secular singer was over.
It is usually the same script for secular artistes who get saved; many give them a timeline, waiting to see how long they will last in the faith.
While some managed to keep the fire burning, it has been an uphill task for others to keep theirs going and it soon fizzled out, in the full glare of news-hungry fans, gossip columnists and paparazzi. Accusations of dishonesty and ulterior motives have been a thorn in the flesh of secular artistes who become born again.
Then there is the oft-repeated belief by most people that these artistes go gospel in search of fame and money, after all, the gospel industry is perceived to be more lucrative.
There are secular artistes with a big name across the country but gospel artistes tend to make a lot more money because their music is not offensive. This means even corporates consider them 'safe', not to mention the regular Christian shows.
Top all of that with the successful Groove Tour and Awards, one of the most successful award shows in Kenya and it would all make strategic sense.
Walking the straight and narrow is not easy, especially if you were the wild type who enjoyed life and took license to do pretty much whatever you want.
SIZE 8
Linet Munyali, popularly known as Size 8, kicked things off with her change from secular to gospel music. Many were left in shock as she was doing well with one hit after another, from Vidonge to Moto. As she opened up, she confessed to a life of depression, dissatisfaction and unhappiness, beneath that seemingly happy showbiz life.
Size 8 went on to marry renowned gospel decks master, DJ Mo and the naysayers quickly suggested that she had gotten saved so she could marry him. However, she has continued to prove skeptics wrong and has replicated her success in the gospel scene with songs like Afadhali Yesu, Mateke and Moto wa Yesu; proving that she is on a mission to inspire and spread God's word.
Amani
Amani had been away from the scene for a while and many were beginning to wonder what had happened to her. Speculation was rife that she was secretly settling down.
Recently she resurfaced saying she is now born again. She is adamant in the belief that everything happens in God's time and that she is taking her step of faith.
Marya
This Chokoza singer has also been off the radar for quite a while. Her breakup with Colonel Moustapha and her brief stint of hits afterwards were there for all too see.