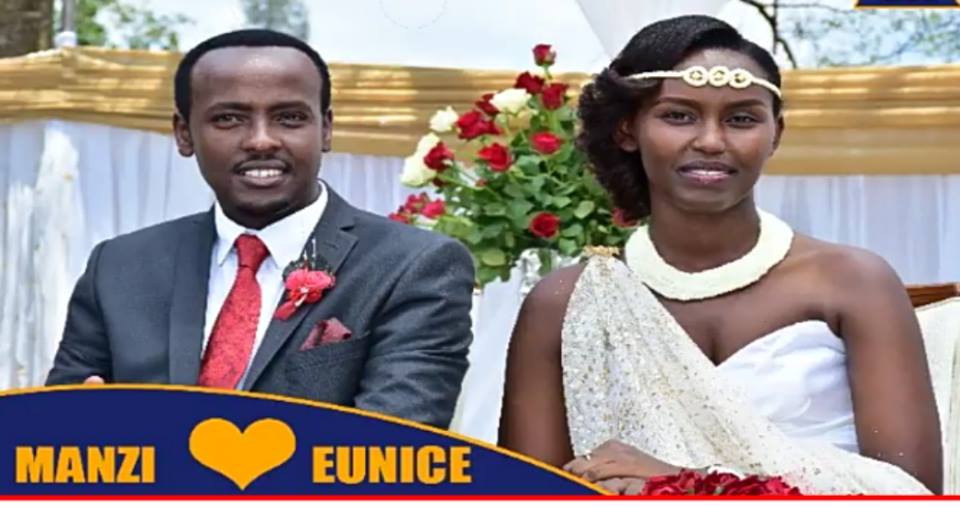 Nelson Manzi, one of the singers of Ambassadors of Christ Choice (AOCC) from Rwanda is off the market. Manzi and his longtime girlfriend Eunice Irakiza said "I Do" to each other in a colorful wedding ceremony that was attended by family and friends.
Nelson Manzi is known for his hunk looks and he's always driving women across the region crazy whenever he is doing what he loves most, singing.
AOCC gospel group is known for songs such as Kwetu Pazuri, Bwana Twaomba, Siku za Kilio Zimepita among others.
Fans of Nelson Manzi have congratulated him for the bold move and here are some of their messages
Moses Mokua: God intends and expects marriage to be a lifetime commitment between a man and a woman, based on the principles of biblical love. The relationship between Jesus Christ and His church is the supreme example of the committed love that a husband and wife are to follow in their relationship with each other.
Jacob: Congratulations to you all. Peace, Harmony and Grace of God be with you all