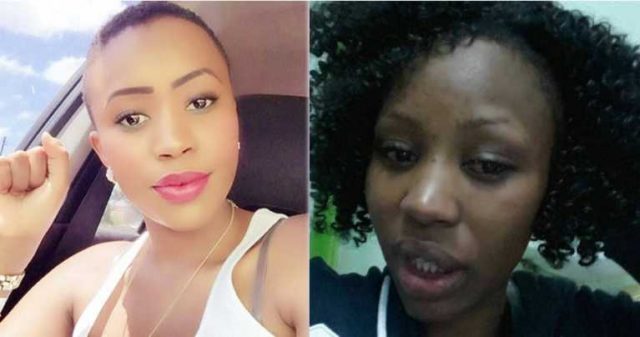 Gospel sensation Veronicah Wanja, alias Nicah The Queen has been left pondering over her next move after going public with information that her husband Dr Ofweneke is a batterer.
Taking to Instagram on Tuesday, the curvaceous curvaceous lass accused the witty comic of beating her up adding that she had to walk away from her marriage.
The "Ushuhuda" singer also said that she is a "single mum of two and trusted that God will watch over her and the children."
This is what she posted.
In a candid interview with eDaily on Wednesday, Nicah said she does not know what to do now because Dr Ofweneke was her "pillar and strength."
She said the funny man would pay her rent without failure and help her in footing some bills here and there.
The future is now bleak for Nicah as she said that her name is not as big as Dr Ofweneke to make the kind of money that he makes to enable her pay her bill and provide for the kids.
The mellow-voiced singer said that she really wanted her relationship with Ofweneke to work because she "wanted the children to live with their father" adding that she needed a man in her life.
Nicah further said that she now feels stranded and she does not know what or how to tell the kids about their separation.
"Trust me, I really wanted to make the relationship work. Imagine now, I have two children  with two different men. Its not a joke, what am I going to tell my children?" she wondered.