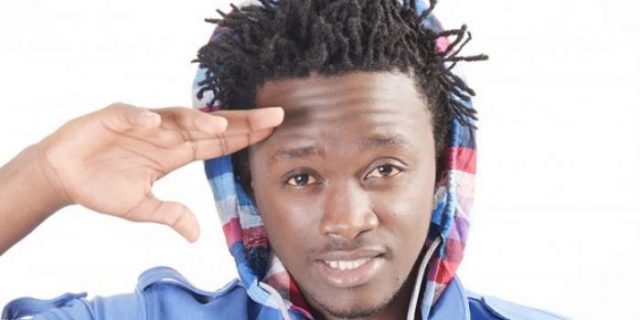 A few days ago Bahati received the shock of his life. Just like everyone, he looked sharp as he attended the just concluded Groove Awards nominations. I'm 100% sure he was ready for a nomination having released a song with Tanzania's Rayvanny.
Shock on him. When the nominees were announced, his name was nowhere in the categories. He wasn't the only one balancing their tears. Willy Paul also didn't get any nominations. He was so pissed, he walked out as the event went on. Kids.
But it seems Bahati has finally accepted that he will not be taking any award home this year.
In an interview with MsetoEA, he revealed that he is not angry that he didn't get nominated. He's rather happy because he's ready to move to greater things and maybe one day he'll bring home a BET or MTV award.
"Wajua Msanii akibarikiwa kabla u break out kuna changamoto, ila mimi sichukulii kama changamoto una give thanks for everything, sababu ina maanisha mungu anakutoa kwa Nini fulani anakupeleka kwa nini kubwa zaidi, sababu mimi kama mimi nafkiri nimeshinda groove enough time, nimeshinda song of the year, video of the year, collabo of the year, male artiste, kwa ivyo sahu nafeel na na need growth, nahitaji something bigger sikuwa last year na siku expect kurudi, kitu kubwa ambayo tunafaa kusubiri ni BAHATI aletee BET ama MTV," he told msetoea.